Leading Edge April 2021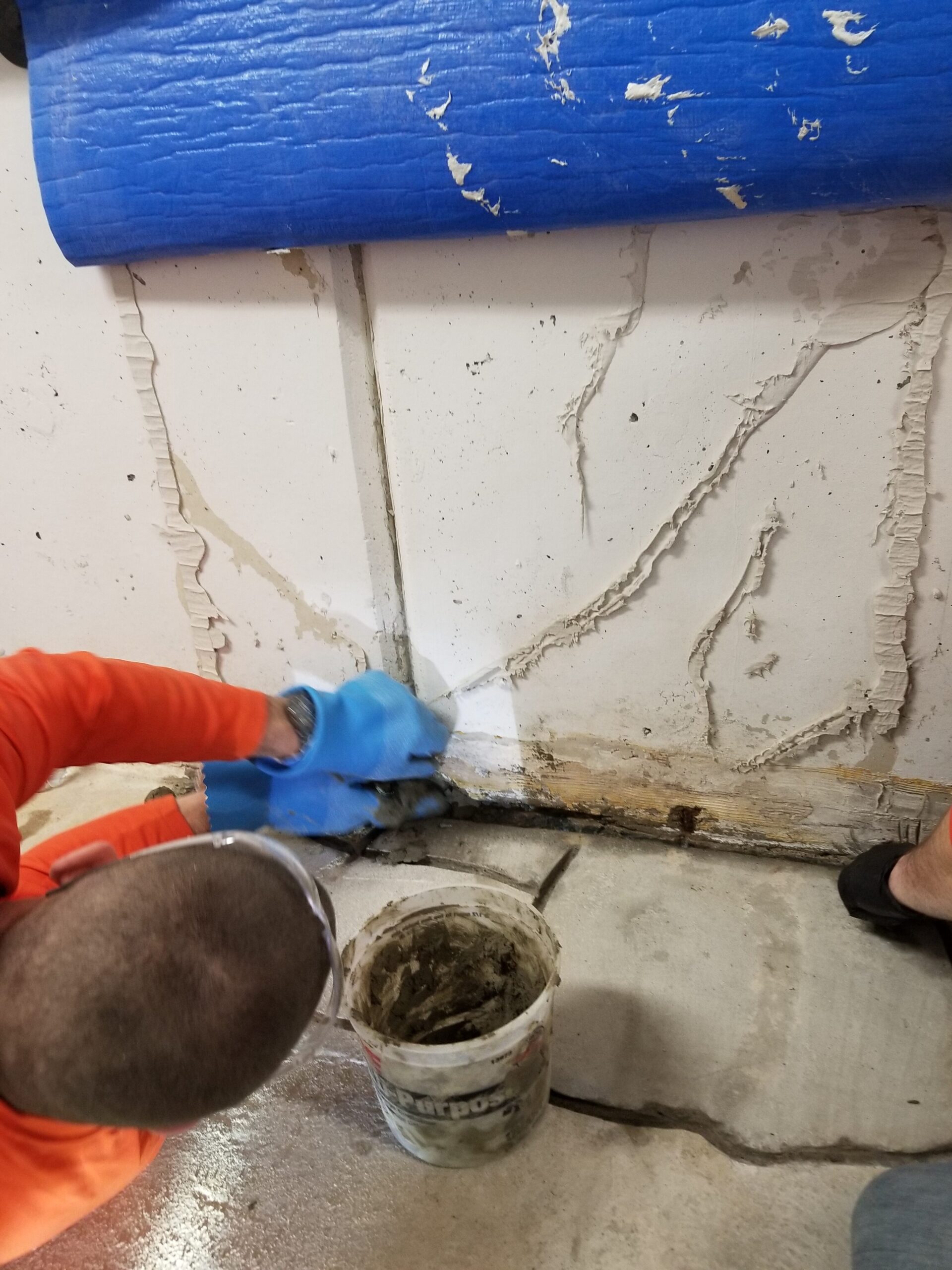 Spring has sprung!
Are you ready for the damage caused by ground water intrusion or leaking pipes?
Water leaks are here to cause expensive headaches, both for you and your facility. Leaks from pipes and ground water intrusion can cost more than you might think and become more serious issues if not addressed.
LEAKING PIPES
When looking for water-saving opportunities, leaks should be a first area to target. On average, leaks can account for more than 6 percent of a facility's total water use. Leaks and continuously running water may not always be visible, but they can add up quickly and become a major cost in water and energy bills.  https://www.epa.gov/watersense/getting-started
One small water leak at 15 gallons per minute (gpm) leads to big waste:
Overnight 8,100 gallons
One day 21,600 gallons
One week 151,200 gallons
One Month 648,000 gallons
That's up to $64,000 per year!
GROUND WATER INTRUSION
When heavy rain or snowmelt occurs, the soil near the surface becomes saturated and the water table rises. When the water table rises beneath a foundation, it creates hydrostatic pressure that will force water through any small cracks or imperfections in the foundation and create leaks.  https://safeguardproperties.com/wp-content/uploads/2018/12/Groundwater-Seepage-Vendor-Guide.pdf
While there are many reasons that concrete cracks, there are also ways to repair and re-build concrete to stop the leaks. https://www.giatecscientific.com/education/cracking-in-concrete-procedures/
Unresolved leaks from pipes or cracked concrete can easily lead to water damage. On average, water damage restoration costs $2,400, but prices can reach as high as $4,250. The average price is broken down to $3.75-$7 per square foot, depending on the type of water and amount of damage done to the space.  https://www.thumbtack.com/p/water-damage-restoration-cost
CLICK ON THE IMAGES BELOW TO READ THE FULL SUCCESS STORIES OF USI'S INNOVATIVE SOLUTIONS ON LEAKING PIPES AND GROUND WATER INTRUSTION
Repair, Protect & Upgrade TODAY!
Order NOW straight off of our website or contact USI at
248-735-7000 or office@USIgroups.com
Order your Leak Prevention Products before you spend your maintenance budget cleaning up after a flood.
Resichem 574 Fastfill Plug is a single component fast curing engineering grade, polymer modified, reactive cementitious putty for arresting water seepage and infiltration under pressure through cracks, joints and voids in concrete and mansonry.
STOP CEMENT LEAKS
QUICKLY & EASILY
WITH LASTING RESULTS
FEATURES:
Fast Curing
STOPS LIVE LEAKS under pressure in concrete substrates
Resists up to 145 PSI negative hydrostatic pressure
Can be mixed & applied easily by hand
Don't let the surprise middle of the night or the weekend pipe leak cost you in extra money!
EXCLUSIVELY OFFERED BY USI
PLAN AHEAD NOW IN 2021
June 11, 2021 – USI's 4th Annual Client Appreciation Golf Event at our Ohio Location – 937.704.4220
June 18, 2021 – USI's 17th Annual Client Appreciation Golf Event at our Michigan Location – 248.735.7000
The USI Team offers:
Technical Support • Training • Troubleshooting
HOTSHOT & Same Day Local Deliveries available for orders placed by 2:00PM EASTERN TIME
FAST, FRIENDLY, SERVICE & SHIPPING