Rethink Your Pipe Repair Operations – 5 Reasons To Avoid Hot Work Permits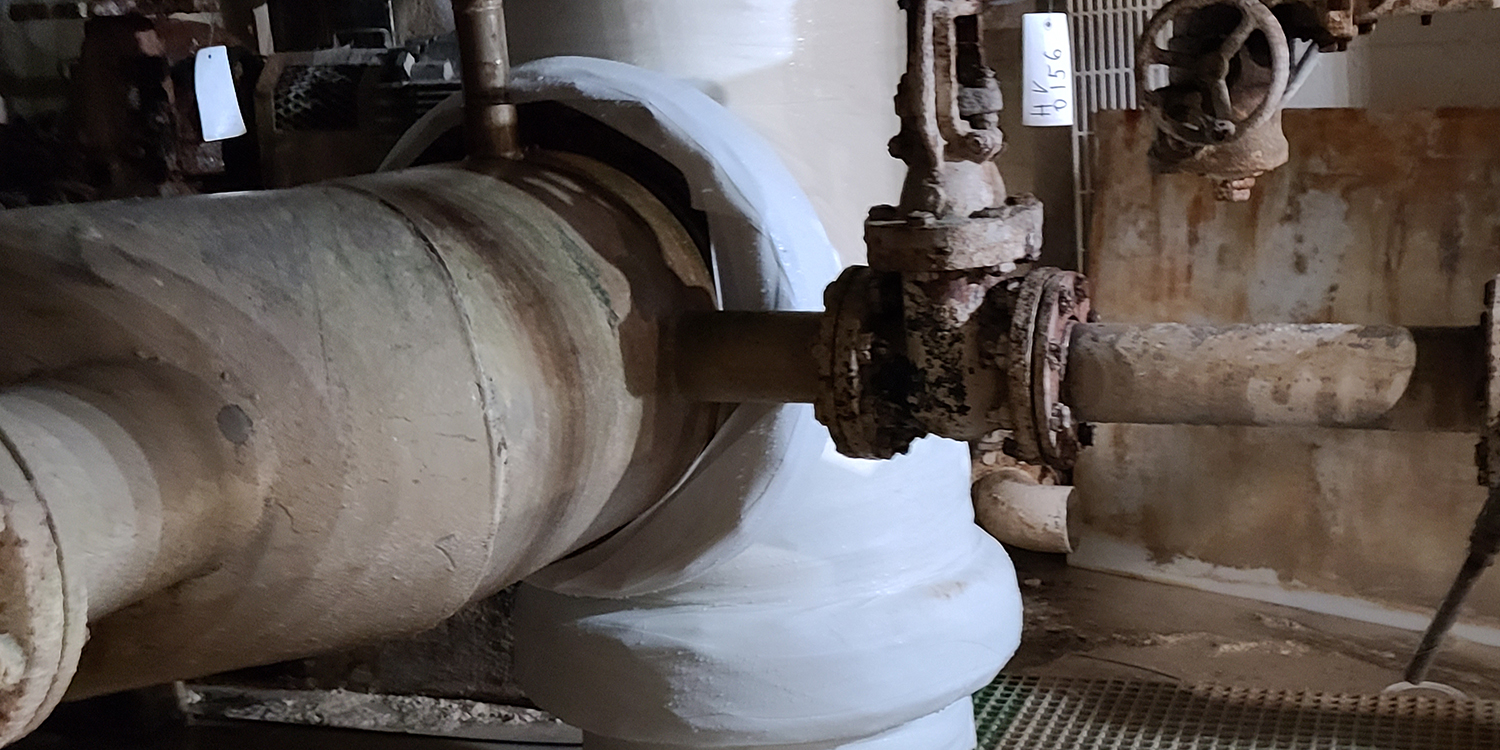 In 2021, OSHA is pushing ever harder to reduce the number of injuries and fatal accidents contributed directly to welding, and has labeled such a "high priority" in its operations.
The US Bureau of Labor Statistics further declared welding poses unique risks to over 500,000 workers due to explosions, falls, crushing, electrocutions and asphyxiations. (www.wcwelding.com)
With these realities, something different must be implemented to keep your operations safer and more efficient. As a result, the most innovative companies are contributing to the strong and wise decision to turn to the application of Resimac Epoxy coatings for:
Metal Repair / Cold Weld Alternatives
Repair of Leaking Pipes and Worn Equipment
Chemical Tank Linings / Tank Patching
Chillers and Heat Exchanger Refurbishment
Corrosion protection
At USI Groups, we have already partnered with the following companies to address their issues with the Resimac solution:
As an additional benefit, we provide the application education necessary to succeed with all of our products. This article is your invitation to allow us to provide the same innovation to your company. Click on the link below to select your quantity and we will ship Resimac to your facility immediately.
If you would also like to speak with us for more information and the processing of your order, we can be reached at 248-735-7000.
Either way, it is our privilege to serve you and we look forward to our long-term relationship with you.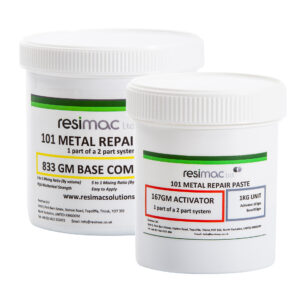 Typical Applications
Worn or damaged pump shafts
Worn bearing housings
Worn keyways
Cracked pump or valve casings
Damaged flanges
Cracked engine blocks
Scored hydraulic rams
Leaking Tank Seams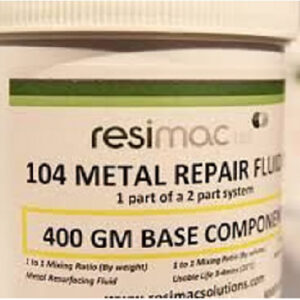 FEATURES
​Solvent free epoxy technology
​Brush or applicator tool applied
Apply to manually prepared surfaces
Apply to oil contaminated surfaces
Fast cure – hard dry in 45 minutes
Approved by NWEL for onsite transformer repairs​
TYPICAL APPLICATIONS
​Leaking Pipe Joints
Leaking Tank Seams
Transformer Repairs
Leaking Flange Fittings
Anti slip coating for metal decks and stairs
Resurfacing of corroded steel plates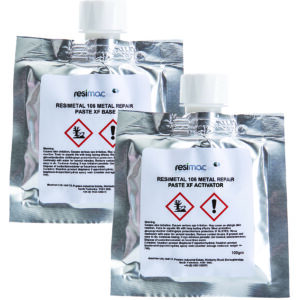 FEATURES
Solvent free epoxy technology
5 minutes usable life
Fully cured in 60 minutes
Bonds to any metal surface
​Applied by spatula or applicator tool
High build capability (1″ without slumping)
Can be applied underwater
Apply to manually prepared surfaces
High mechanical strength
TYPICAL APPLICATIONS
Damaged Pump Shafts
Leaking Tank Seams
Underwater Hulls
Cracked Pump or Valve Casings
Cracked Engine Blocks
Underwater Structures
Damaged Flanges
Underwater Surfaces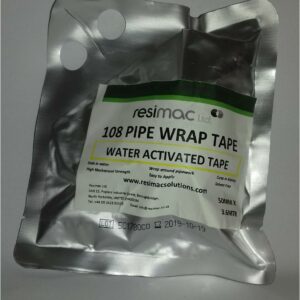 FEATURES
Solvent free polyurethane technology
Fast curing—Touch dry 30 minutes
Suitable for metallic, GRP & plastic surfaces
No shrinkage
Up to 750psi pressure resistance once cured
Resists 270˚C operating temperatures
Have questions or need additional information?