SP-2888® RG Coating Damage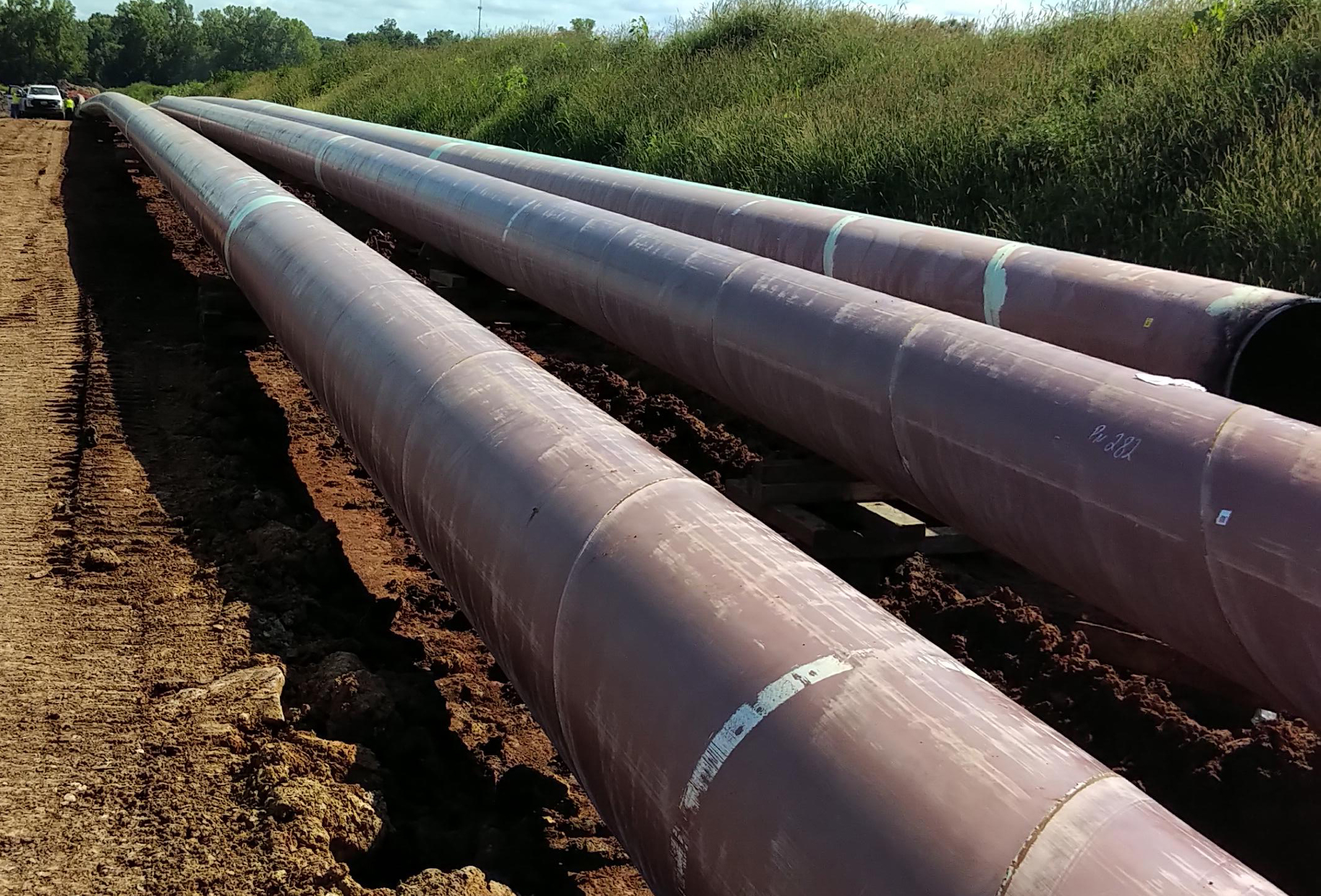 The Challenge
USI was contacted by a contractor to evaluate coating damage to SPC SP-2888® RG liquid epoxy coating (girth welds) and the ARO that had been applied on spiral weld pipe during an HDD pull in Kansas. Most, if not all the girth and spiral welds were scuffed, down to bare steel in some places. The USI NACE CIP 3 had worked with the contractor a lot over the years, they knew he would give them a fair, unbiased evaluation and solution proposal.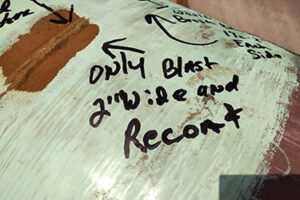 The USI inspector was contracted to establish a workable plan with the pipeline contractor, HDD contractor and the pipeline owner.
The Solution
The USI NACE CIP 3 inspector examined the damaged pipe and led a document review that determined the pipe turned up at an angle where it was pulled over a rock ledge and through extremely aggressive rocky soil, causing the coating damage. First, the HDD hole needed to be enlarged and the mud ratio increased. Second, the damaged pipe welds needed repair. The following was done where the coating on the spiral weld seam and girth welds was below minimum thickness or down to bare metal.
Weld areas were abrasive blasted to a Near White – SSPC SP 10 with a profile of 2.5-5 mils.
Repair areas on spiral and girth welds were stripe coated with a minimum of 30 mils SP-2888® RG brush grade, followed by an additional 30-40 mils of SP-2888® RG using the sprayable cartridge system.
All other areas that were scuffed, or coating was below minimum thickness were abrasive blasted and recoated at 40-70 mils of SP-2888® RG using the sprayable cartridge system.
An area approximately 200 feet on the leading end of the pipe had an HDD protective outer wrap applied for the pipe section that would encounter the most aggressive soils.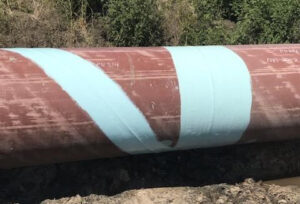 After the repairs, the pipe was re-pulled with minimal coating damage. Cathodic protection was then placed on the pull section as part of the project for additional corrosion protection.