How to Fix an Active Leak on a Concrete Pipe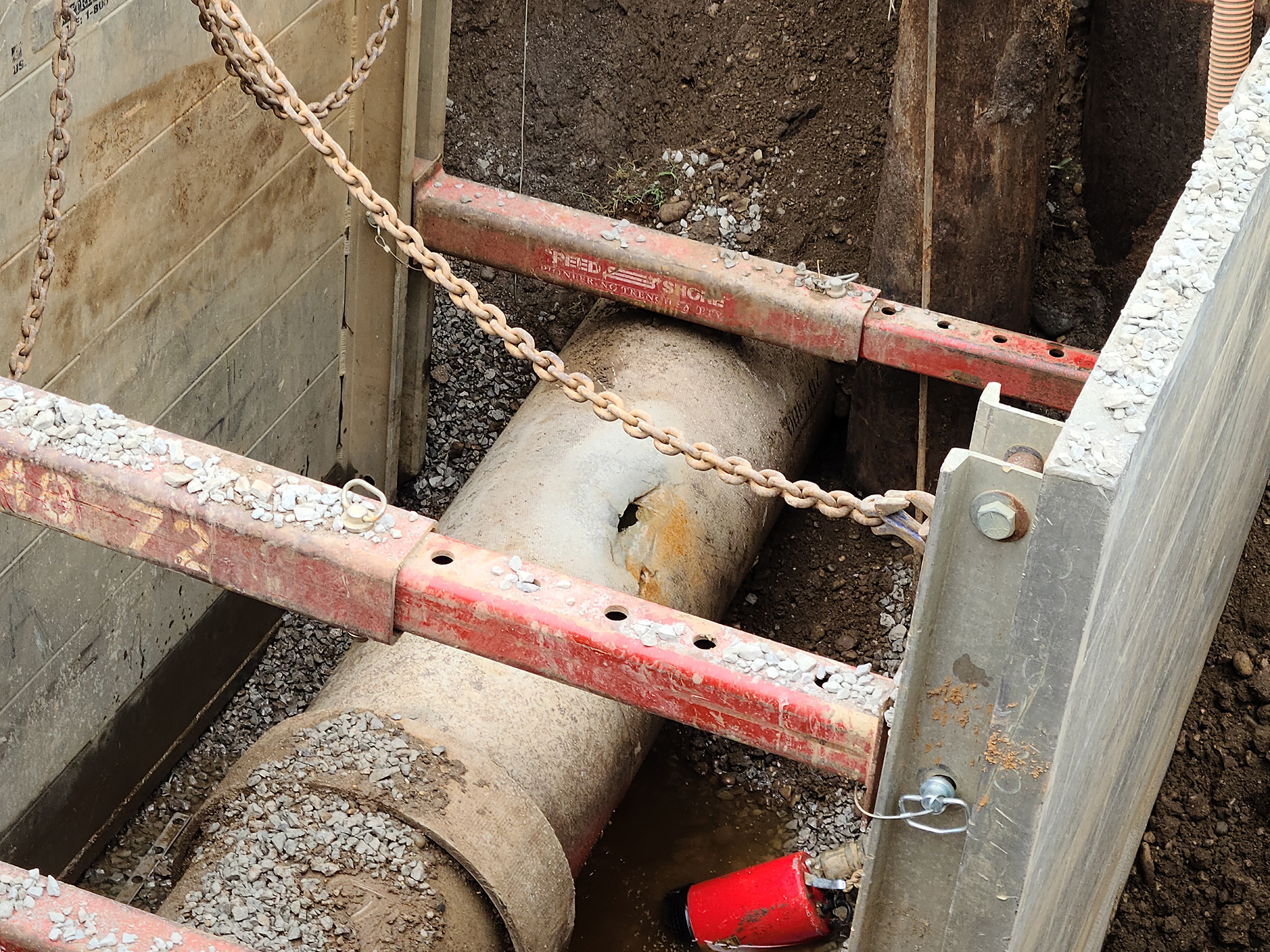 STEP 1 – The pipe was first cleaned and prepped according to the Technical Data Sheets of the products to be used to create a long term solution.
STEP 2 – Resichem 574 Fastfill Plug was first applied and pushed into the crack/hole to stop any liquid seepage.
STEP 3 – Resichem 505 Damp Seal Primer was applied to wet out fiberglass that was wrapped 6 ply's around the pipe.
STEP 4 – Resichem 501 CRSG was applied to protect against corrosion and chemical attack.
STEP 5 – Resimetal 108 Pipe Repair Tape was applied, 6 ply's, to provide the needed PSI strength for a long term solution.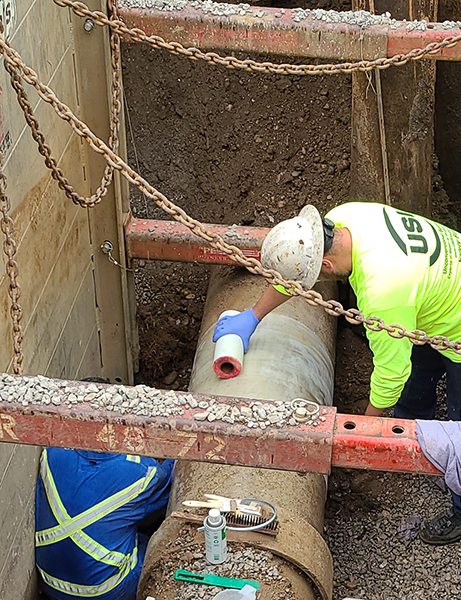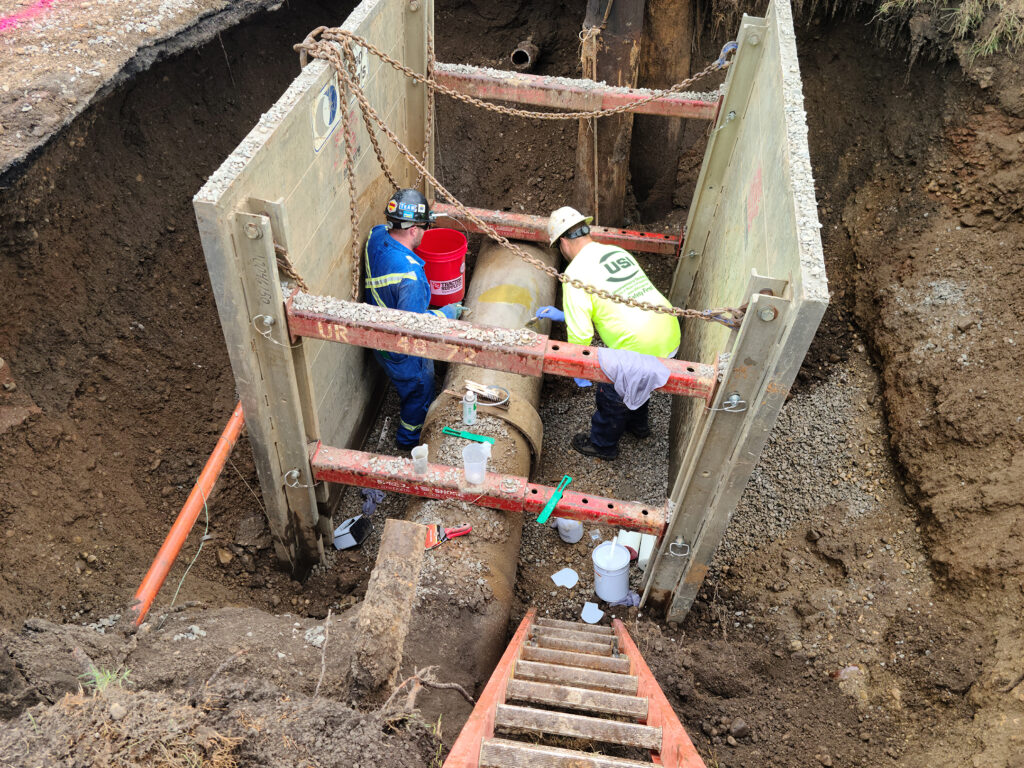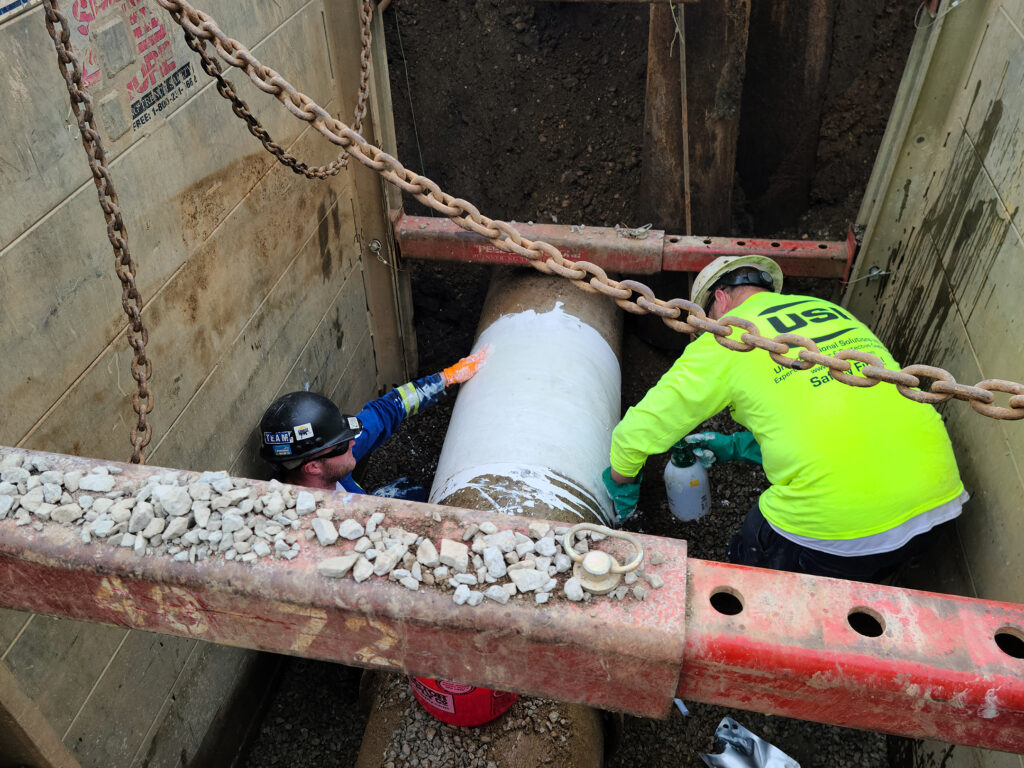 Do you have a leaking pipe? Contact a USI Technical Consultant Today at 248-735-7000 or office@USIgroups.com -ask us to stop by for a consultation.