Stainless Steel Conveyor Grip Repair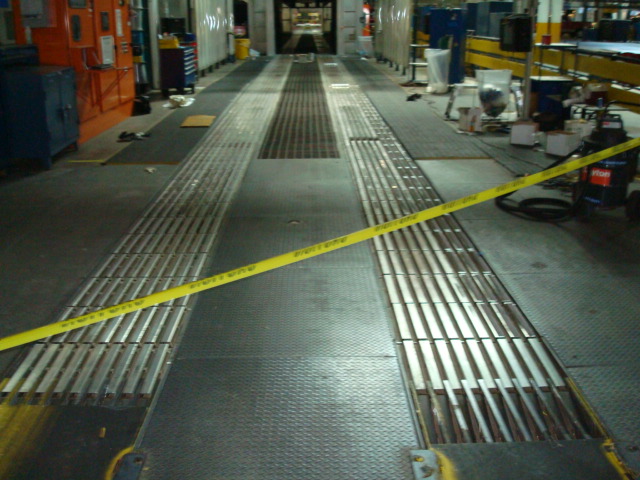 The Challenge
The grip system on this stainless steel flat top conveyor was wearing off every 2-6 weeks, leaving a slippery condition for workers getting in and out of moving trucks on the assembly line.
Unconventional Solutions was called in to eliminate the frustration and solve the problem.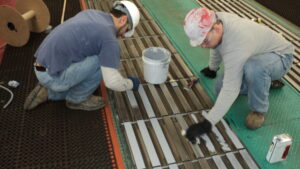 The Solution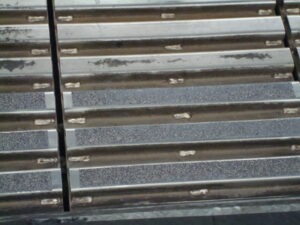 The conveyor surface was prepared with an MBX Bristle Blaster and USI Universal Cleaner.  Resichem 501 CRSG and USI Granular Aggregate was applied to the step surface.  Resichem 501 CRSG is a two-part epoxy system that can be brushed, rolled, or airless sprayed. It exhibits excellent adhesion to metals, even when the surface preparation is less than ideal. When combined with an aggregate, it provides a durable non-slip surface.  In this case, the repair lasts 10-15 times longer than standard "safety tapes".