Auto Plant Striping Pit Repair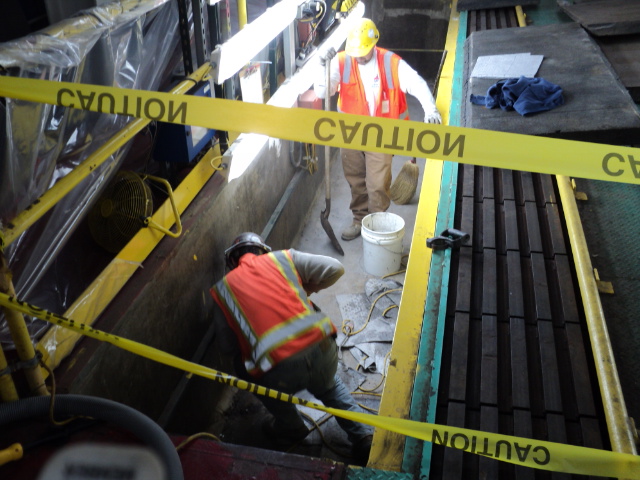 The Challenge
The striping pit at this Michigan auto plant, where the cars get their racing stripes, was accumulating damage from condensation and moisture penetration.  
The plant was built on a wetland, which contributed to persistent groundwater penetration. Numerous treatments were applied over the years, but nothing was keeping the water out and protecting the concrete.
USI was called in to offer their unique solution to the problem that "couldn't be solved."
The Substrate 
Concrete 
The Solution
USI recommended RESICHEM 573 Fastfill Screed Concrete Seal, a membrane that prevented moisture intrusion into the pit.  
Included in this solution were USI Moisture Vapor Barrier and USI High Build Epoxy Floor Coating.
RESICHEM 573 Fastfill Screed Concrete Seal, can hold up to 140 PSI of hydrostatic pressure. This is the ideal solution for basements, floors, walls, and ceilings that are fighting the battle with moisture infiltration.
Thanks to the RESICHEM 573 Fastfill Screed Concrete Seal solution, the striping pit was equipped with everything it needed to get back on the track.
This solution lasted over eight years.
Products Used