Polymer Flake For Epoxy Flooring Systems 40 LBS Bag
$195.00
Description
Polymer Flake, chips or fleck, are composed of water based resin materials, organic minerals, additives, and various pigments. This unique product is integrally pigmented, brilliantly colored, random in shape, sized within a standardized range, and can be custom blended to achieve optimal appearance and texture qualities with a resinous flooring or wall-coating system. FLAKE resinous performance flooring materials are available in over 150 color-styles and six standardized sizes that can be mixed and matched to custom design your floor and enhance any décor. A few of these colors are shown below please include in your order notes which one you would like, or email us at cs@usigroups.com for a custom mixed blend.
SYSTEM ADVANTAGES
• FLAKE texture provides anti-slip qualities
• Over 150 color styles in stock
• Non-flammable
• Water-based chemistry
• Optimal flexibility & strength
• Colorfast, UV stable pigments
• Easy and fast application
• Custom blend matching expertise
• Lab-tested resin compatibility
• Custom packaging & label options
• No minimum order quantities
• Diligent quality control program
Some popular color blends are:
Waxwing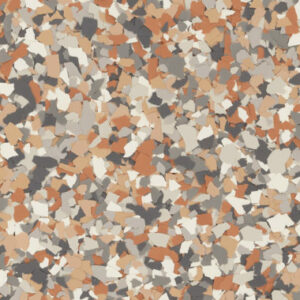 Robin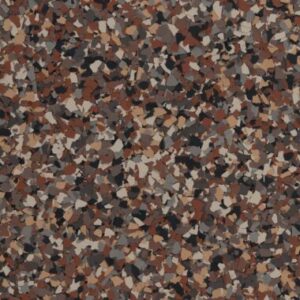 Keystone
Silver Bells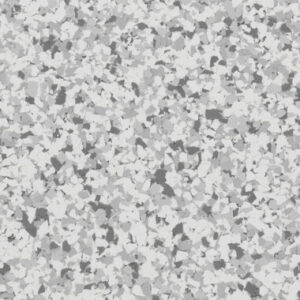 Domino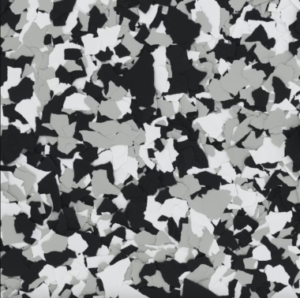 Polymer Flake can be used with any of our epoxy flooring systems to add customization and style to your floor.