5 Reasons to Reconsider Tank and Infrastructure Repair Operations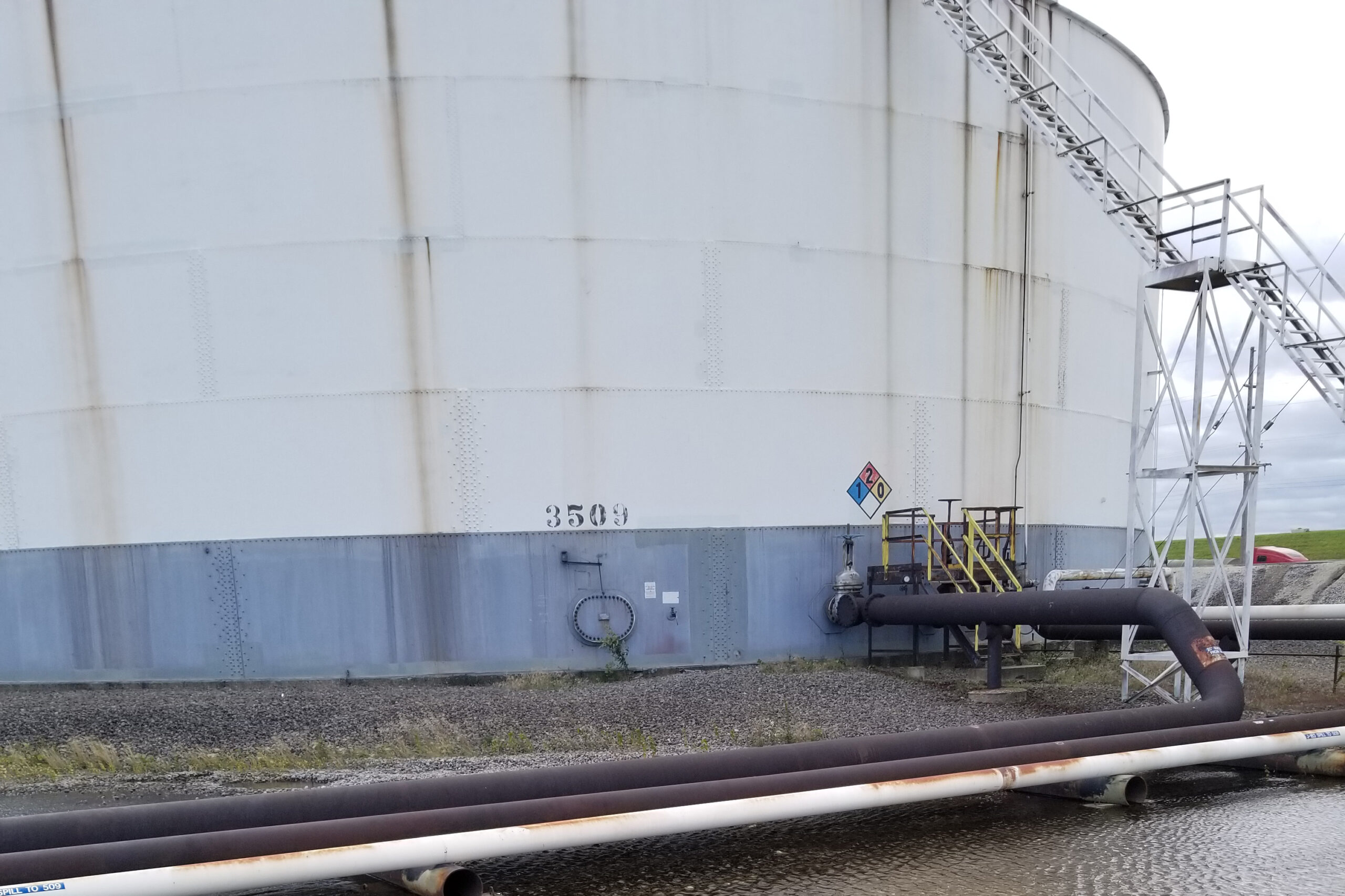 In 2021, OSHA is pushing harder than ever to reduce the number of injuries and fatal accidents contributed directly to welding and has labeled it a "high priority" in its operations.
The US Bureau of Labor Statistics declared that welding poses unique risks to over 500,000 workers due to explosions, falls, crushing, electrocutions and asphyxiations. (www.wcwelding.com)
With these grim realities, you need additional repair options to keep your operations safer and more efficient. USI is partnering with oil & gas professionals to:
Lower your overall maintenance cost and improve reliability
Avoid hazardous "Hot Work", and eliminate corrosion cells caused by welding
Utilize the entire workforce with easy to use "cold weld" alternatives with simpler and faster maintenance procedures
Extend the life of fixed equipment, structures, rotating equipment, and machinery
Reduce and postpone capital expenditures
The more innovative companies in your industry are repairing, protecting, and upgrading their equipment and infrastructure with Resimac Epoxy coatings for: 
Corrosion protection  
Tank repairs at rivets, welds, and roof
Chemical tank lining
Tank base sealing
Thermal coatings to improve personal protection and avoid burns
ASME PCC2 long-term and temporary repairs to extend pipe life
Corrosion under insulation (CUI) prevention 
At USI Groups, we have already partnered with the following companies to address their issues with proven solutions from the Resimac products:
BP – Whiting, IN Refinery – Riveted tank repair to avoid OSHA fines until tank could be replaced
Buckeye Pipeline – Marshall, MI – Pipe Repair on 3-inch coupling leak
Citgo – Arlington Heights, IL – Leaking oil pipe fixed without "Hot Work", improving safety
Enbridge – Griffith, IN – Floating roof repair to avoid expensive replacement and EPA fines
Additionally, we provide technical support, training and troubleshooting to help you succeed with your repair projects. This article is your invitation to the same innovations for your company. Click on the link below for immediate shipment of Resimac to your facility.
You can also reach out to us at (248) 735-7000 for more information, to process your order, or to make an appointment for a site visit or training. Either way, it is our privilege to serve you and we look forward to a long-term relationship with you.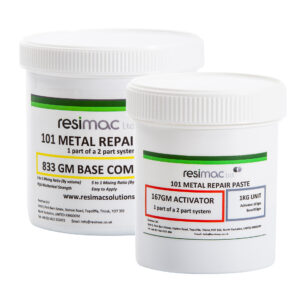 Typical Applications
Worn or damaged pump shafts
Worn bearing housings
Worn keyways
Cracked pump or valve casings
Damaged flanges
Cracked engine blocks
Scored hydraulic rams
Leaking Tank Seams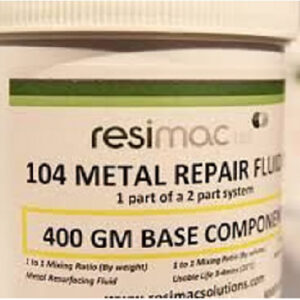 FEATURES
​Solvent free epoxy technology
​Brush or applicator tool applied
Apply to manually prepared surfaces
Apply to oil contaminated surfaces
Fast cure – hard dry in 45 minutes
Approved by NWEL for onsite transformer repairs​
TYPICAL APPLICATIONS
​Leaking Pipe Joints
Leaking Tank Seams
Transformer Repairs
Leaking Flange Fittings
Anti slip coating for metal decks and stairs
Resurfacing of corroded steel plates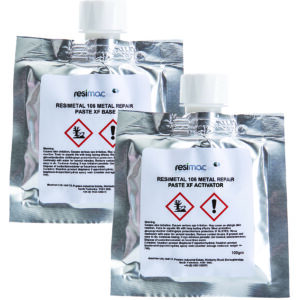 FEATURES
Solvent free epoxy technology
5 minutes usable life
Fully cured in 60 minutes
Bonds to any metal surface
​Applied by spatula or applicator tool
High build capability (1″ without slumping)
Can be applied underwater
Apply to manually prepared surfaces
High mechanical strength
TYPICAL APPLICATIONS
Damaged Pump Shafts
Leaking Tank Seams
Underwater Hulls
Cracked Pump or Valve Casings
Cracked Engine Blocks
Underwater Structures
Damaged Flanges
Underwater Surfaces
Have questions or need additional information?