Automotive Tunnel Water Leak Concrete Repair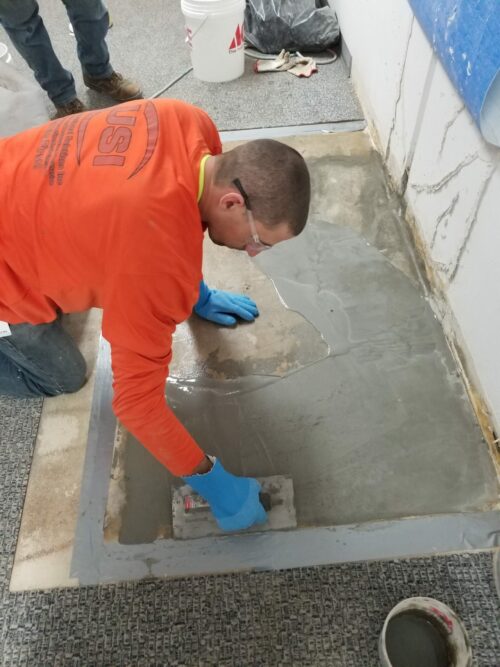 The Challenge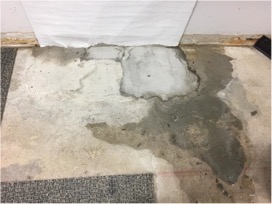 This automotive company had a tunnel that was leaking for over 10 years!
This underground tunnel is used for getting from one building to another during rainy or snowy weather.
They had 3 different contractors come in to fix the situation and all 3 of those solutions had failed.
They contacted the USI team for an unconventional, long-lasting solution.
The Substrate
Concrete
The Solution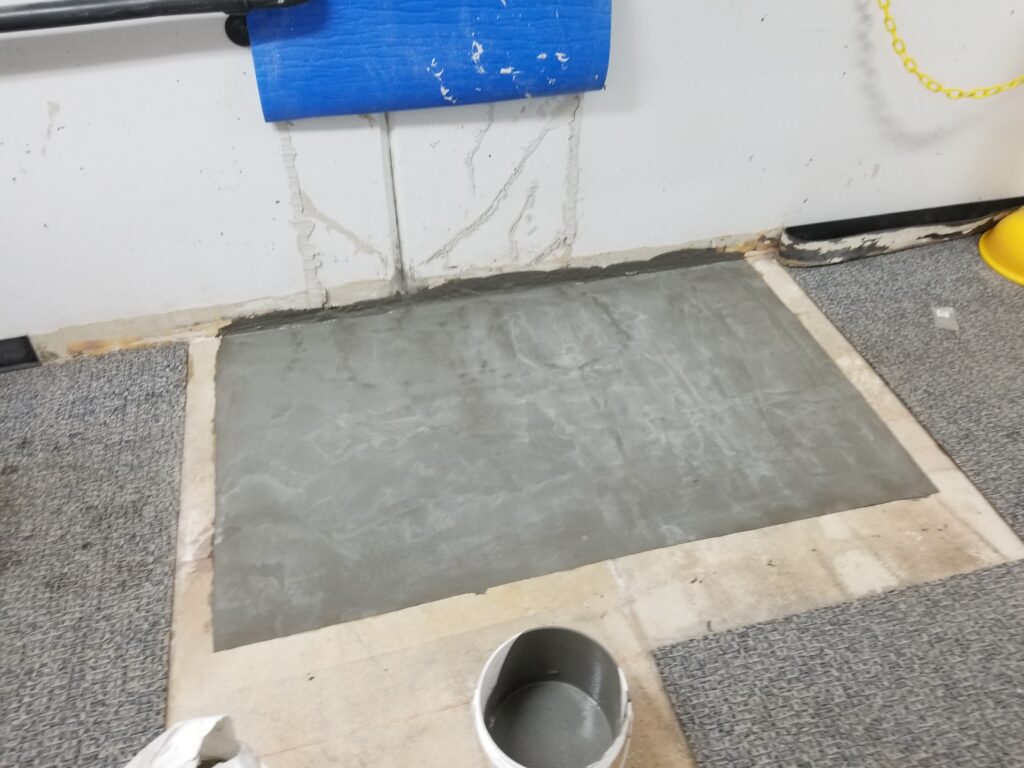 The USI team started with peeling the base board off the wall and discovered that the leak was even coming through the wall, not just the floor.
After scraping out 4 inches of wet concrete from within the wall, and almost 10 inches off of the floor, the USI team used RESICHEM 574 Fastfill Plug to stop the leaks. This is a single component fast-curing engineering-grade, polymer-modified, reactive cementitious putty for arresting water seepage. The product stops infiltration under pressure through cracks, joints and voids in concrete.
After the USI team stopped the active leaks, we topped off the area with RESICHEM 573 Fastfill Screed – Concrete Seal. This is a single component, engineering-grade, polymer-modified, reactive cementitious coating with high adhesive properties. It is used in permanent immersion or negative pressure waterproofing. It resists hydrostatic pressure up to 145 PSI. 
The project has now been in service for over 2 years now and the client could not believe it hasn't started leaking again.
PRODUCTS USED