Twin Lobe Refurbishment
The Problem 
The twin lobe, of which there are two in each Blower, weighs 3½ tons. As can be seen, it had been subjected to heavy erosion and corrosion as well as abrasion as a result of the very aggressive operating conditions. This sustained attack was altering the profile of the twin lobes which eventually had to be discarded. The unit price to replace such a component would have been over $100,000.
The Substrate 
Ceramic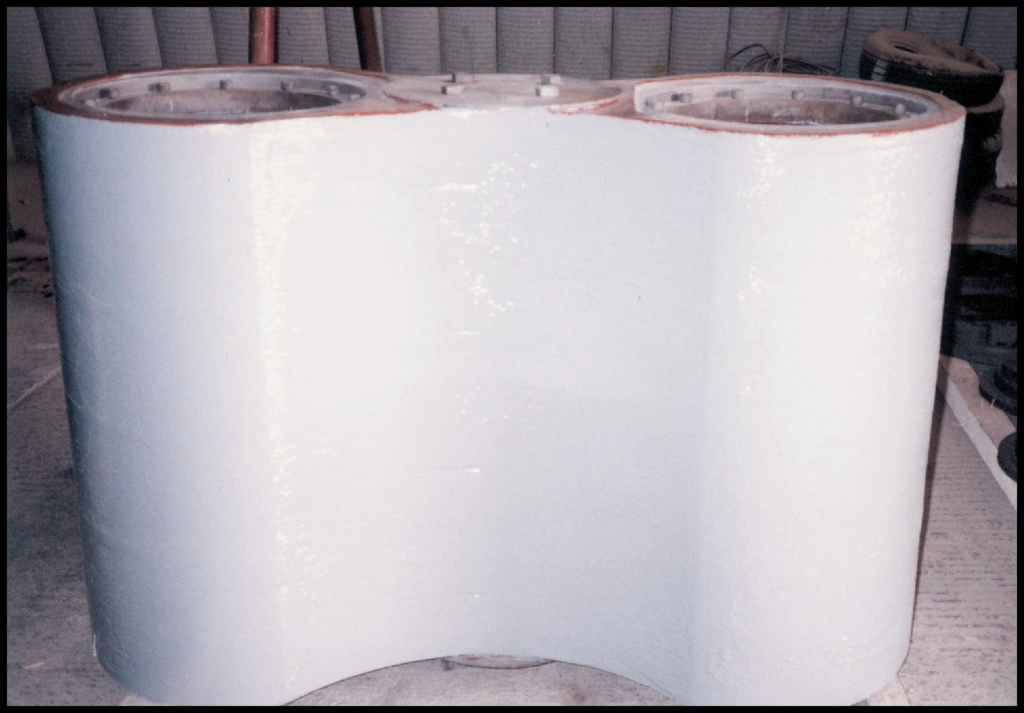 The Solution
A System Recommendation was issued calling for one coat of RESIMAC 201 Ceramic Repair Paste to rebuild the pitted areas followed by two coats of RESIMETAL 202 Ceramic Repair Fluid.
RESIMETAL 202 Ceramic Repair Fluid is a solvent-free epoxy coating that provides a smooth, low-friction finish as well as optimum levels of physical and mechanical strength, and superior resistance to erosion and corrosion.
The client was delighted with the results and the considerable cost savings of $85,000. The total cost of the refurbishment was just under $15,000.
Products Used