Water Pump Refurbishment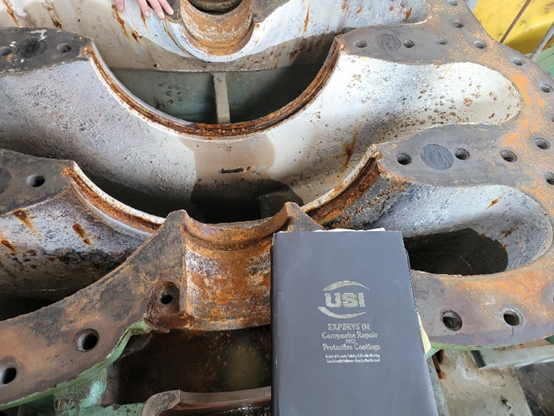 The Problem
A major water plant was concerned about the erosion and corrosion of their 1,500-horsepower water pump. Instead of replacing the water pump, they contacted USI for our repair and protection solutions.
The Substrate
Steel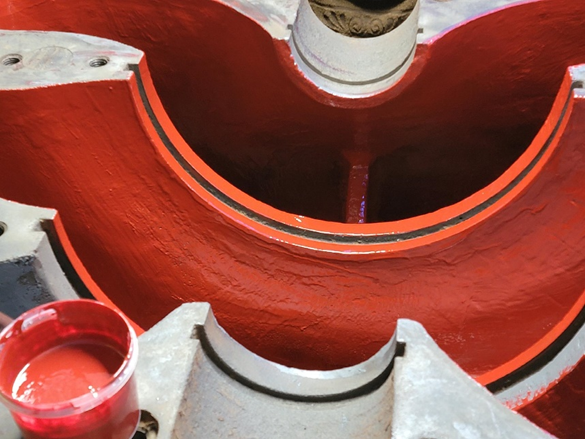 The Solution
The water pump was first abrasive blasted to the NACE #2 standard of near-white metal. As the corrosion to the pump was significant, it had to be rebuilt using Resimetal 201.
Two coats of Resimetal 203 were then applied to prevent future erosion and corrosion. Resimetal 203 also helped improve the efficiency of the water pump and reduced the electrical consumption of it. Ultimately, the coating saves the customer over $30,000 in electrical consumption each year. USI's solution will ensure the proper operation of the water pump for years to come.
Products Used