Secondary Containment Outside Wall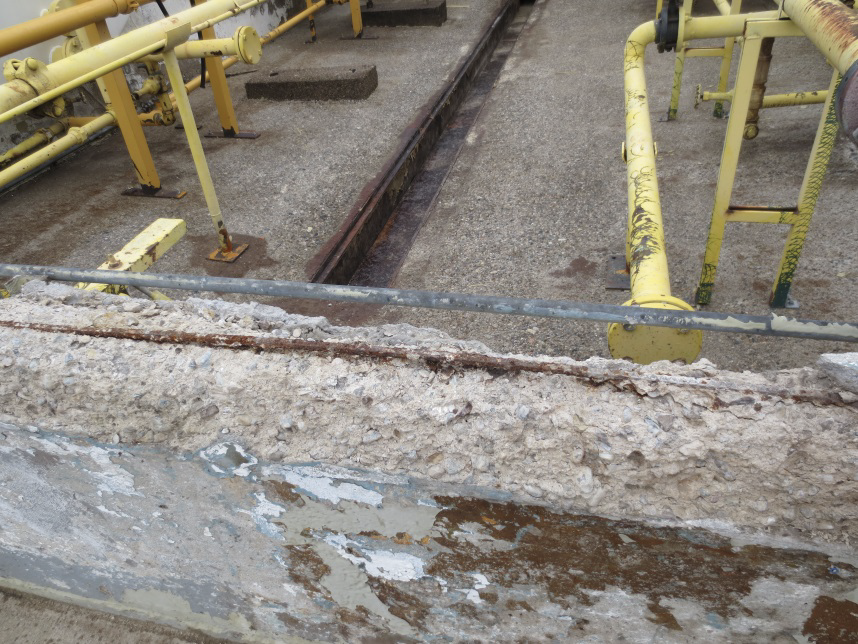 The Problem
The EPA was about to fine this automotive engine manufacturer for the condition of their secondary containment. One of the issues was that the wall rebar was exposed and it was deeply pitted and falling apart.
If one of the tanks in the containment leaks, the secondary containment would not be able to contain the contents.
USI was called in to provide a solution.
The Substrate
Concrete
The Solution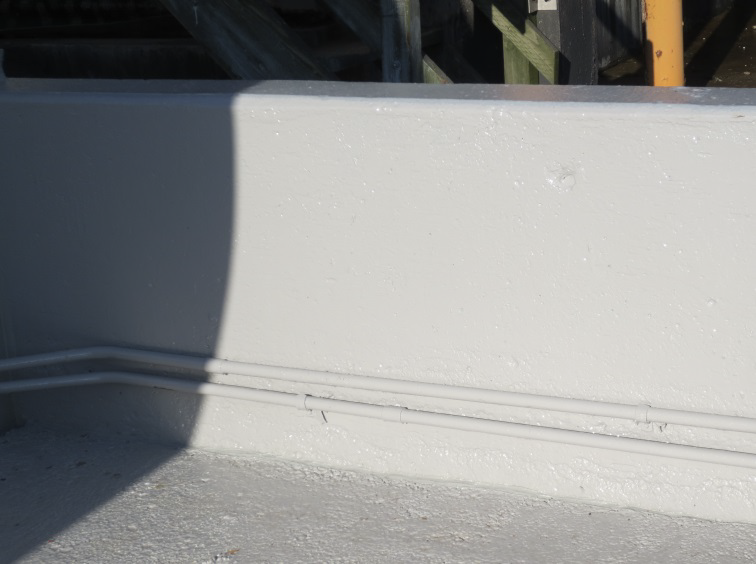 As you can see, Unconventional Solutions rebuilt the structure of the walls using Resichem 571 Concrete Repair LW. After the structure was repaired, we then coated the wall with Resichem 503 SPEP Primer. 
We followed the primer with Resichem 511 UCEN to provide it with chemical protection from future erosion and chemical attack.
The Products