Containment Area Repair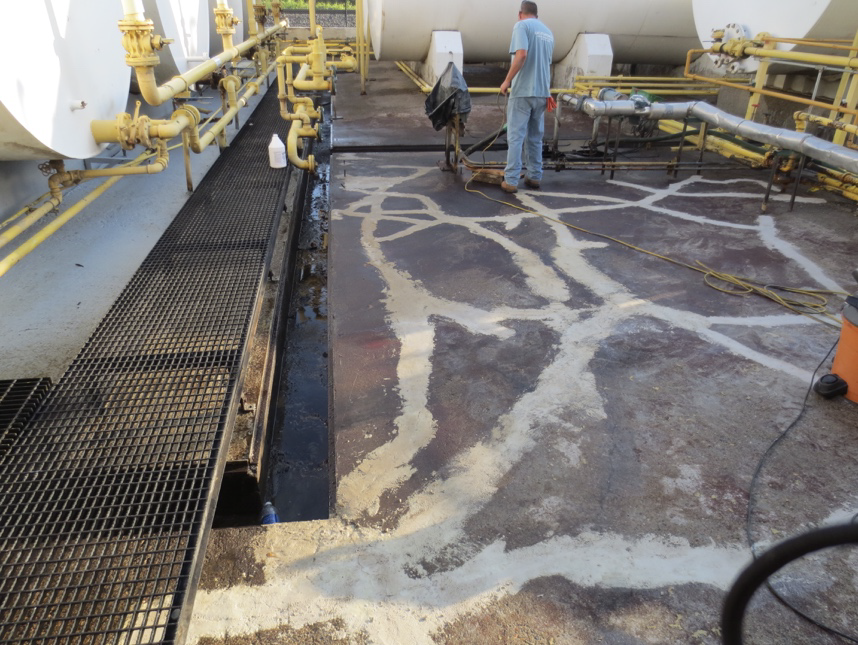 The Problem
The EPA was about to fine this automotive engine manufacturer for the condition of their secondary containment. One of the issues was that if this tank leaked, the flow of this containment area was going to be in the wrong direction.
The Substrate
Concrete
The Solution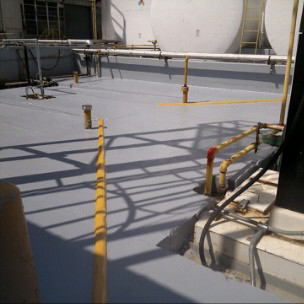 As you can see, we repaired many cracks, but also added burms to make the flow go in the proper direction. The product used here was Resichem 576 Quartz Screed.
After repairing the concrete and adding the burms, Unconventional Solutions sealed the area with Resichem 571 Concrete Repair LW and Resichem 503 SPEP. 
USI then coated the yellow stripping with USI Fast Striping Line Marker.
Products Used
Resichem 503 SPEP

USI Fast Striping Line Marker