Hospital Chiller Refurbishment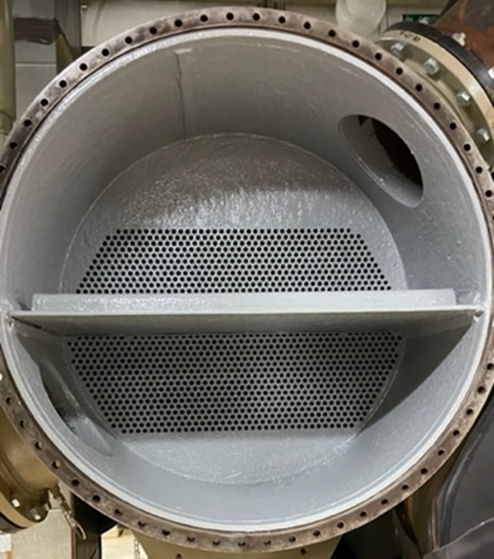 The Problem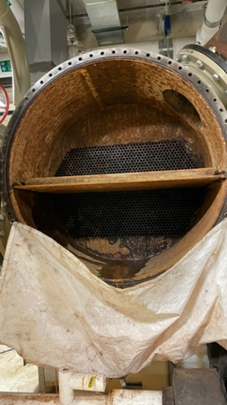 A university's hospital was looking to spend $450,000 to purchase a new chiller, in which installation would cost over $1 million. They couldn't get the new chiller because they couldn't even get the old chiller out of the building. Instead, USI was able to refurbish the existing chiller for under $50,000, saving the university money and the time it would take to remove the old chiller (and part of the building in doing so) and putting in a new one.
The Substrate
Steel
The Solution
First, the chiller's surface was prepared using the NACE #2 standard, blasting the corrosion off down to near-white metal.
The corroded metal of the chiller was then rebuilt with RESIMETAL 201 Ceramic Repair Paste. Once the metal was rebuilt, USI coated the chiller with two layers of RESIMETAL 202 Ceramic Repair Fluid, one coat red and the other gray. This two-coat system ensures that pinholes and holidays can be detected and fixed, as well as offering better corrosion protection.
This is only the latest of the chillers the university has asked USI to refurbish. With our help, they have saved millions of dollars.
Products Used