TANK – Floating Roof Repair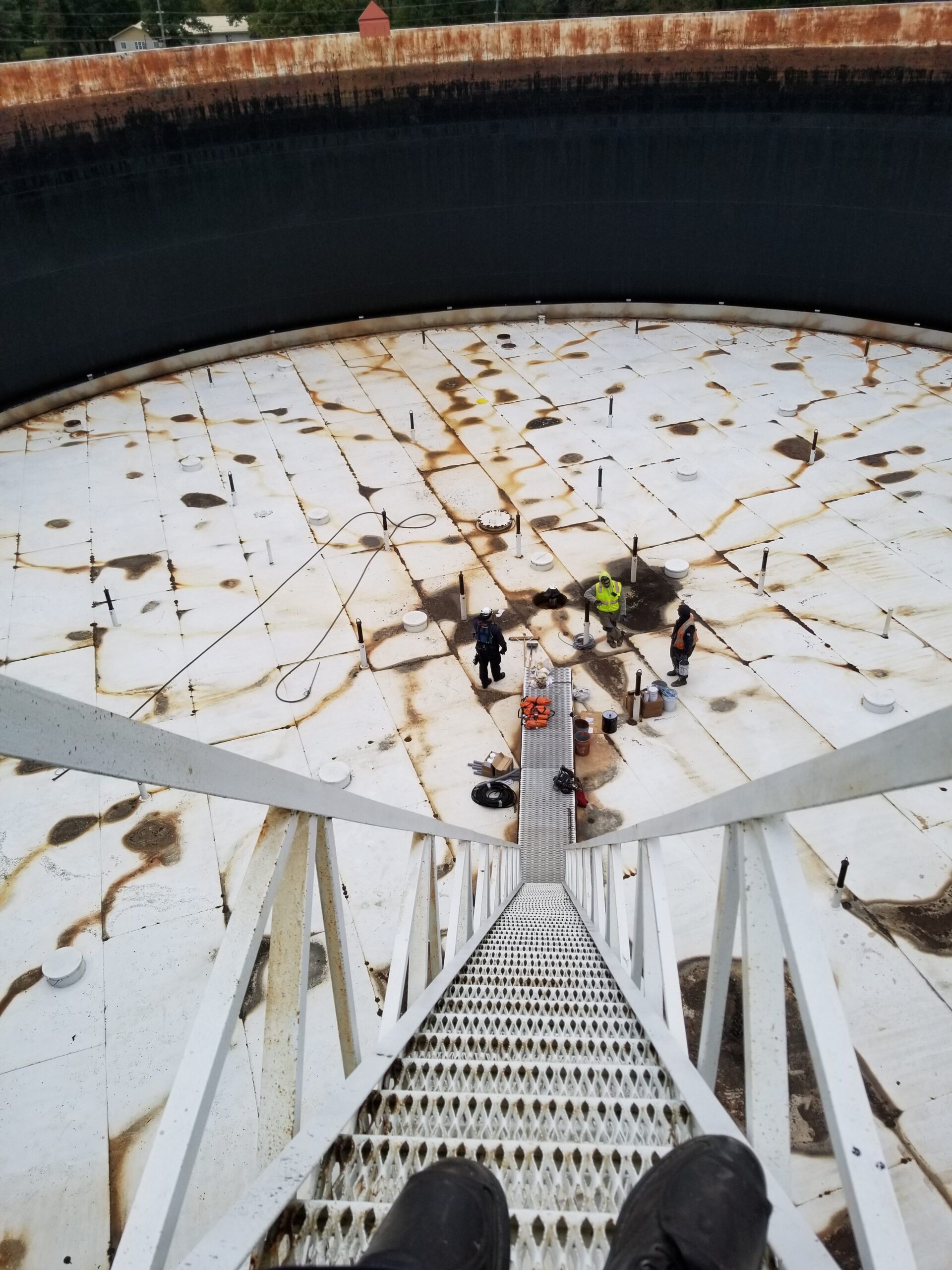 The Challenge
A Major Tank Farm and Pipeline Company for North America had a tank in NW Indiana that they needed to get 2 more years out of, without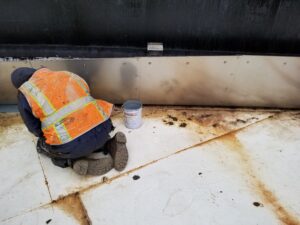 a major replacement of the roof. This floating roof was failing and leaking vapors into the air causing EPA issues. Their Engineering Firm contacted USI for a solution. The USI Team offered a solution that would not involve replacement, prevent downtime and saved them money.
The Solution
The USI Team chose to use Resichem 501 CRSG. This is a high build solvent free epoxy coating designed for the long term protection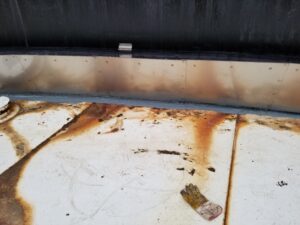 of steel and concrete structures against corrosion and chemical attack.
All of the oil and grease was removed from the surface with USI Universal Cleaner. The area was then roughened with power tools, then cleaned once more with USI Universal Cleaner to get rid of any debris.
Then a USI Viscoelastic Sealant was used to seal any gaps, followed with USI Reinforcing Mesh and the Resichem 501 CRSG was mixed according to the technical data sheet and then applied. The Resichem 501 CRSG surface tolerant coating was used to tack down both the USI Reinforcing Mesh and USI Viscoelastic Sealant to ensure a long lasting repair.
For a COMPLETE Solution and a White Reflective Finish, a top coat of Resichem 555 Resinox was applied (not pictured in photo). Resichem 555 Resinox is a water based high build acrylic coating that provides long term corrosion protection.