PCB Encapsulating System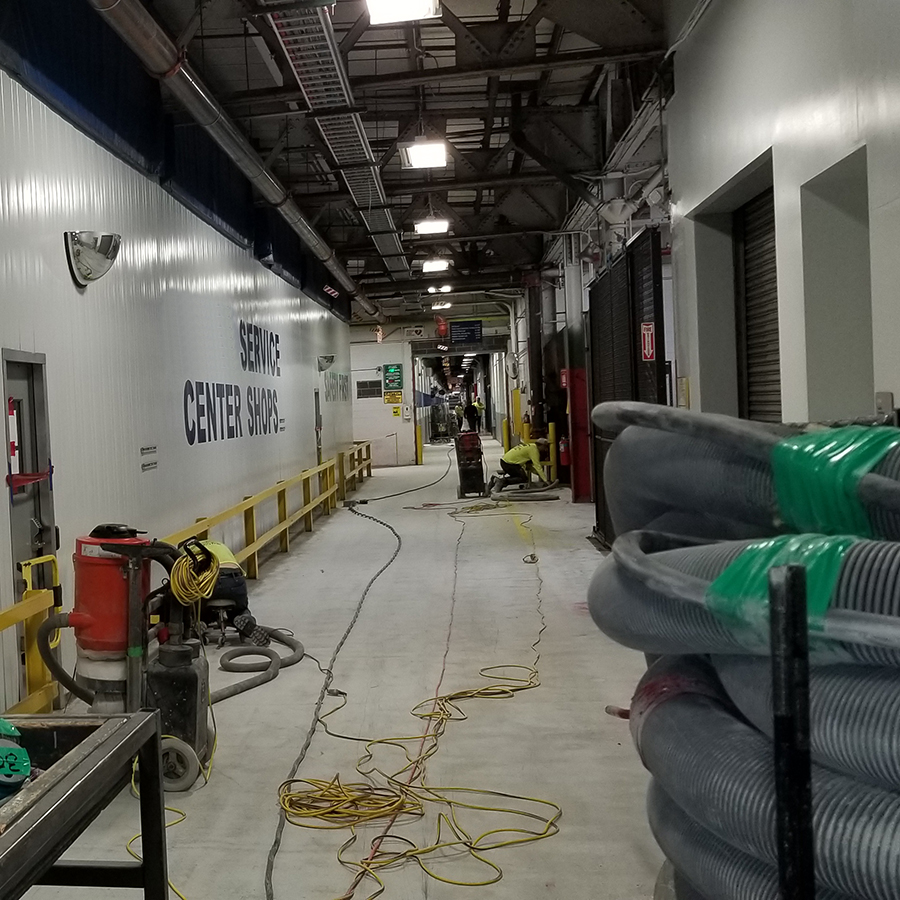 The Challenge
This Major Electrical Company Service Centers floor had PCB  (Polychlorinated Biphenyl's) contamination from transformer oil spilling on it, as back in the 70's, a crew had pulled a leaking transformer along the floor. They wanted to become the hero for their employees by providing a safe environment to work.  They avoided paying Millions of Dollars by not digging the floor and ground out to get rid of the PCBs.
Once again, with flooring repair, protect & upgrade success in the past from the USI Team, they contacted us to help them to encapsulate their floors instead of replacing the floors.  Which was completed at a fraction of the cost.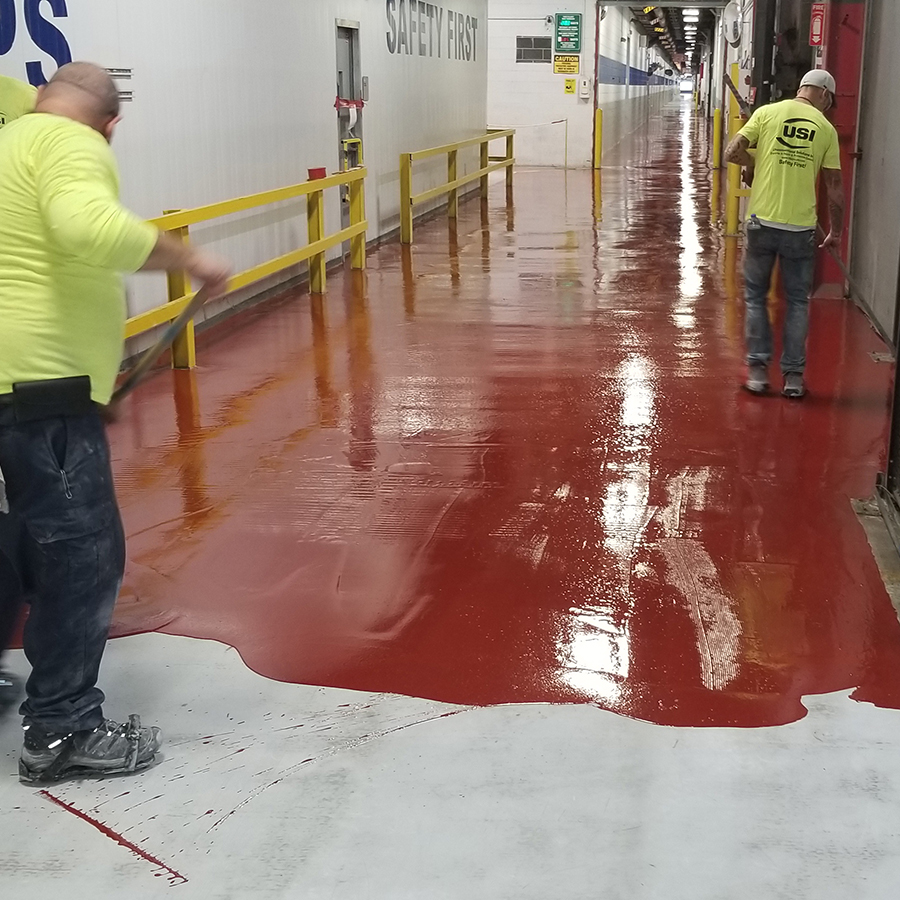 The Solution
The USI Team suggested to encapsulate the PCBs within a flooring system.
To prepare the area according to the products Technical Data Sheet.  The existing coating was roughened up with grinders and buffing pad, as we did not want to disturb any PCBs already encapsulated in the existing coating.  Then two coats of USI Self Leveling Epoxy Slurry was applied, each at 60 to 80 mils. The first coat was in red. Followed by a final coat of gray.
This two-coat process for the USI Self Leveling Epoxy Slurry is done on purpose. When natural wear and tear on the floor surface occurs, you will start to see the red coating appear.  At this time, you know it is time to call the USI Team out to re coat, or re encapsulate the floor to ensure the PCBs stay encapsulated and to prevent a harmful environment for the employees working in this facility.