Water Tower Repair and Refurbishment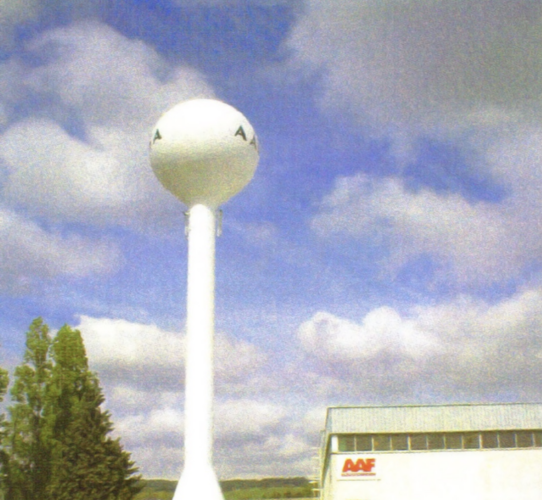 The Problem
This steel water tower had become damaged over a period of time and required refurbishing. The customer was looking for a high-performance long-term repair solution.
The Substrate
Steel
The Solution

The steel tower was prepared to remove and surface contaminants.
RESIMETAL 101 Metal Repair Paste, an engineering grade metal rebuilding system, was used to fill in the pitted surface.
One coat of RESIMETAL 506 Aluprime, an epoxy high solids steel protection system, was applied only to corroded areas.
One coat of RESINOX 555 (14 mils dft.), a water based, high build acrylic encapsulation system with optimum level of UV resistance was applied to offer an anti-corrosive protection to the steel structure.
Products Used