High Build Floor Protection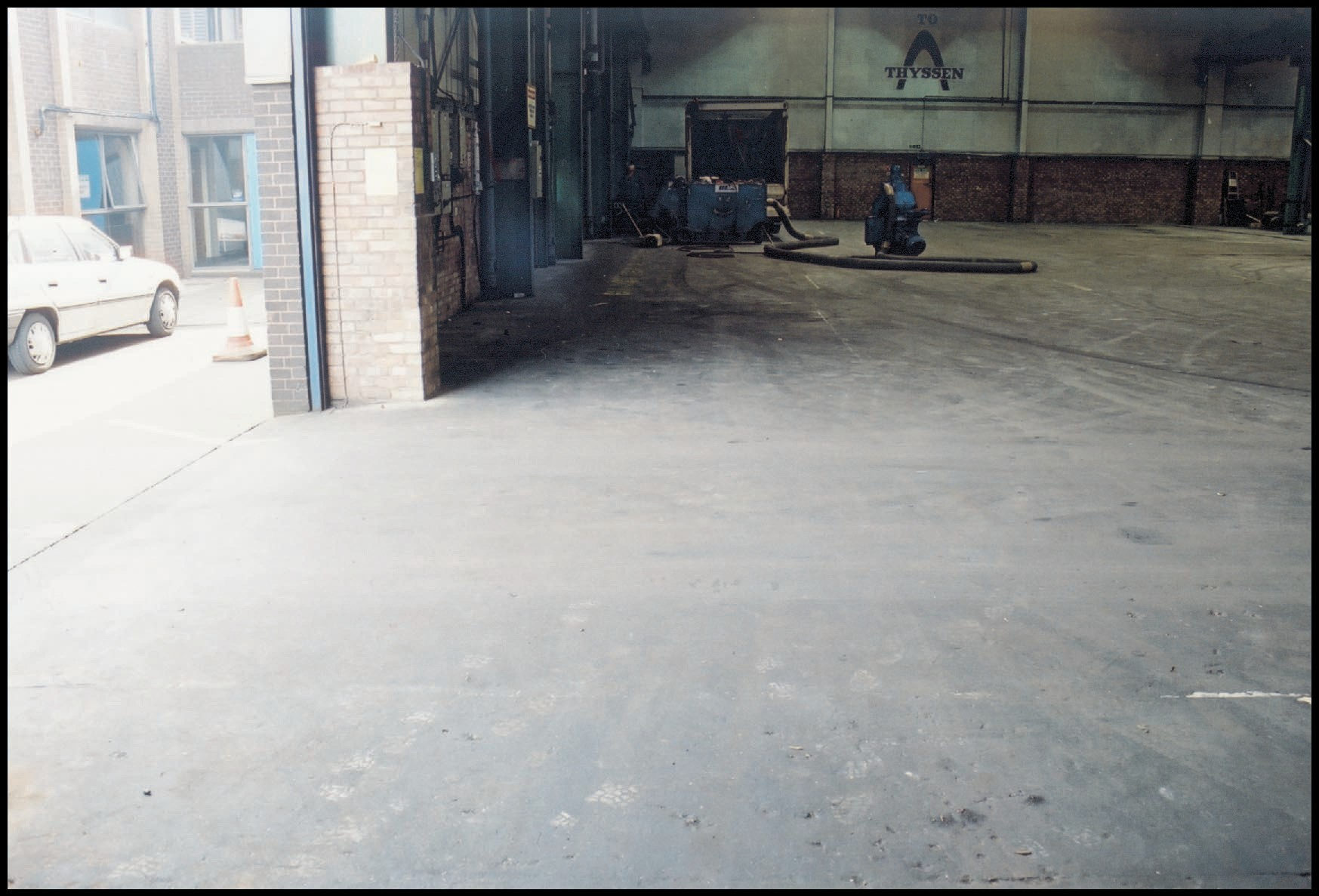 The Problem
USI was approached for a heavy-duty floor protection system suitable for the concrete floors operating in an aggressive industrial environment. The ideal system would offer longevity in service as well as an aesthetically pleasing finish.
They required a high-performance coating that could also be supplied in a range of colors to match those appearing in its Health & Safety guidelines for specific areas of operation and hazard identification.
The Substrate
Concrete
The Solution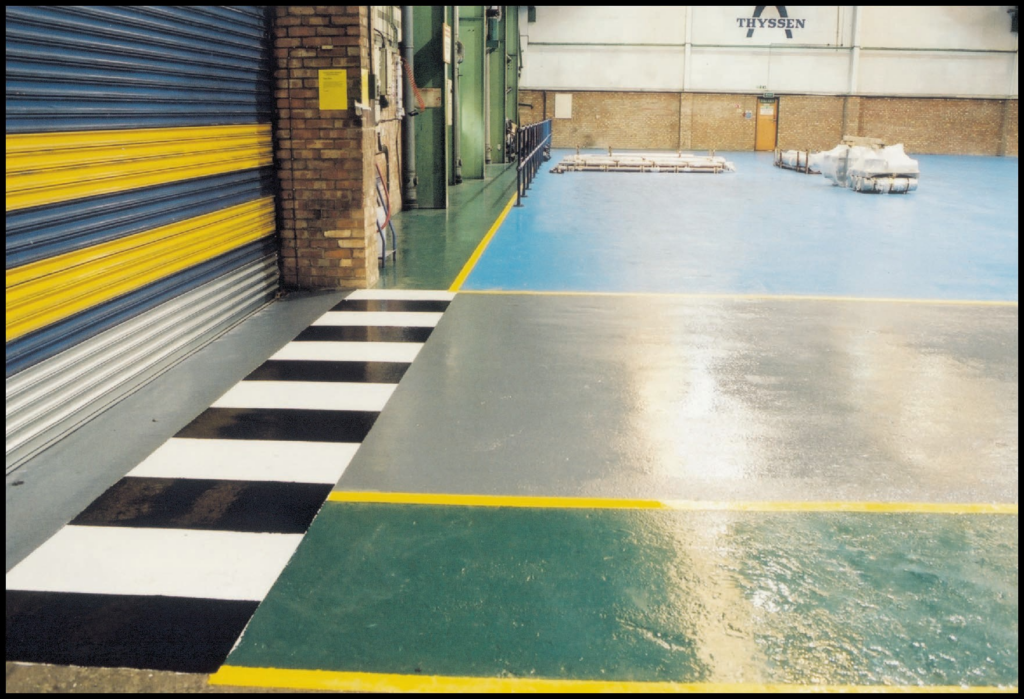 The USI High Build Epoxy Floor Coating system was chosen for this application over other coating systems based on its ceramic enhancement.
The dense concrete floor, totaling 3,090ft2, was prepared by captive-shot blasting and primed with Resichem 503 SPEP. 
The primed substrate was then coated with our two component, solvent free, ceramic-enhanced, high build epoxy coating USI High Build Epoxy Floor Coating which offers optimum levels of adhesion, abrasion, and chemical resistance. 
This client was thrilled with the results.
The system has now been in place for five years.
Products Used