Citric Acid Protection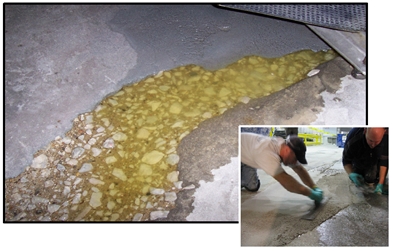 The Problem
The floor of this candy factory in Indiana was being brutally attacked by citric and lactic acid.  This caused the concrete to become cracked and pitted over time.
You can see here what problems the citric acid has caused.  They tried concrete patch repairs monthly with no success.
 Unconventional Solutions was called in and asked to offer a solution.
The Substrate
Concrete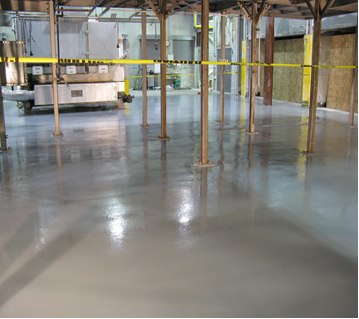 The Solution
The broken concrete and patch material were removed by scarifying and diamond grinding.  Then, the floor was shot blasted.
The damaged areas of the floor were primed with USI Flexible Broadcast Primer and rebuilt with USI Epoxy Mortar Patch Kit.
The entire area was primed with a second coat of USI Flexible Broadcast Primer and coated with our ceramic-enhanced USI High Build Epoxy Coat reinforced with aluminum oxide to provide extra protection and slip resistance
Products Used