Low Pressure Gas Leak Repair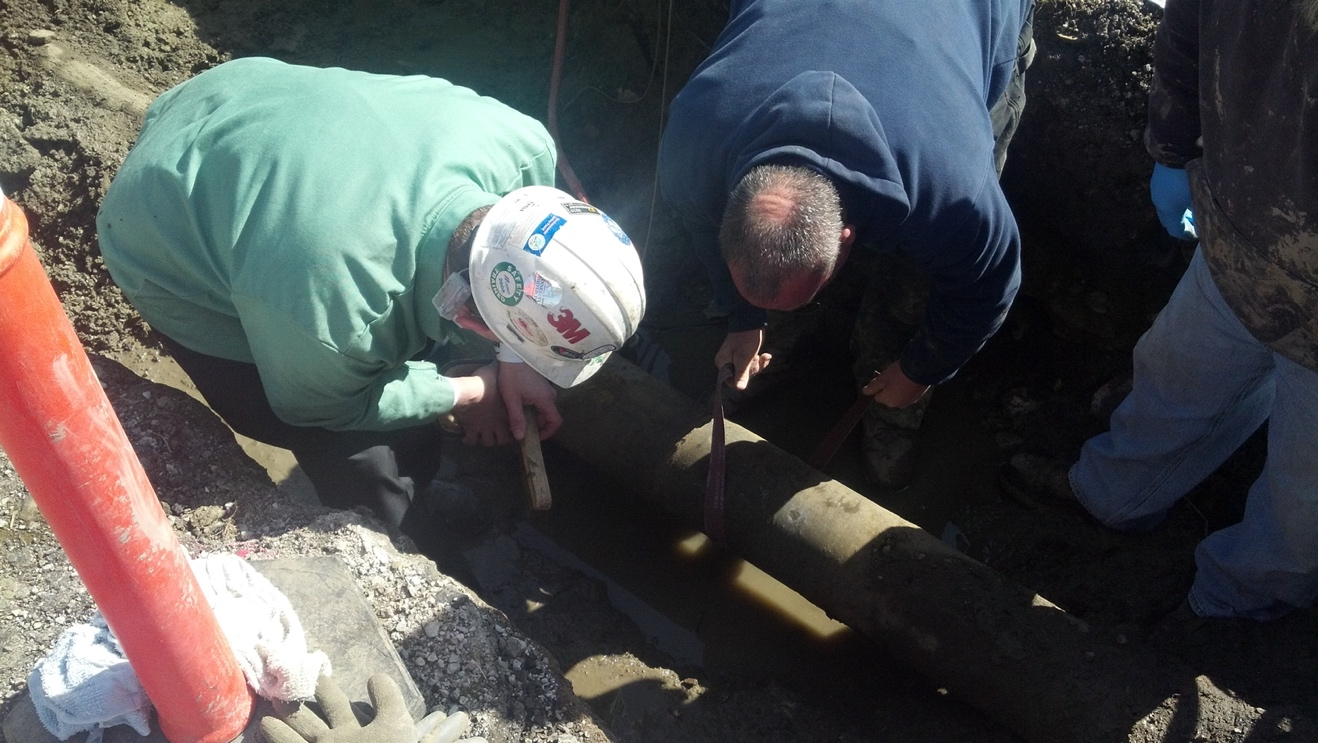 The Problem
After buying an existing distribution line, a local gas company in Ohio found out they had some small leaks.
This was a low pressure and low consequence area, and they wanted an alternative to shutting down a major customer, while not sacrificing safety. 
Having met Unconventional Solutions at the Underground Corrosion Short Course, they gave Doug, VP of Sales and Marketing, a call.
The Substrate
Metal
The Solution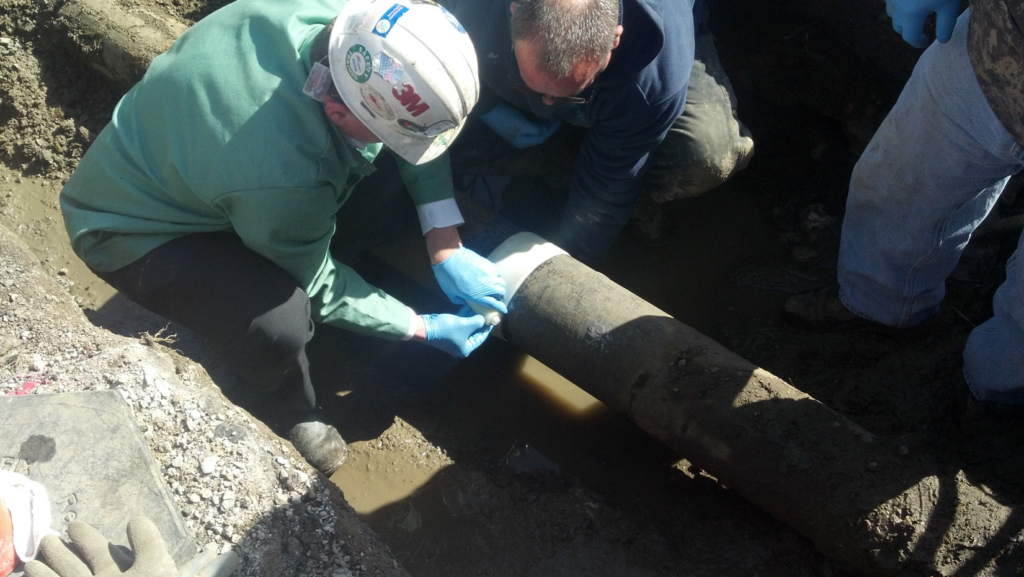 Unconventional Solutions recommended using 330 Self-Fusing Silicone Tape 
along with RESIMETAL 108 Pipe Repair Tape. This Resimac tape can handle up to 400 psi with twenty wraps and 150 psi with fifteen wraps. USI also provided onsite training in the ditch as you can see in this project profile. 
Before applying the RESIMETAL 108 Pipe Repair Tape, the pipe was cleaned with USI Universal Cleaner, roughened with a hand tool, and the cleaned once more with USI Universal Cleaner.
The client has been extremely pleased with the results and has since ordered several more ten packs of the RESIMETAL 108 Pipe Repair Tape from Unconventional Solutions. 
Products Used