Energy Company Warehouse Floor Restoration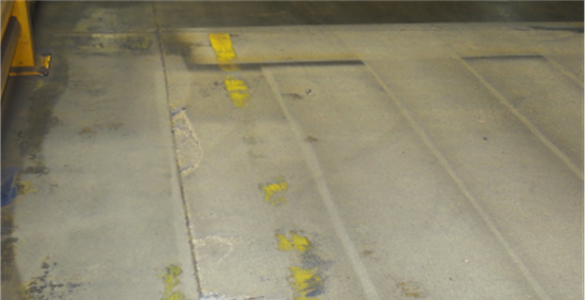 The Problem
This warehouse floor was reaching the end of its life cycle and the client was looking for a way to refurbish the floor instead of tearing it up and pouring a new floor. This is the main warehouse that runs 24/7 for the utility company, so they are not able to close it down. Since Unconventional Solutions had success with several other projects, they selected our expertise and quality of service to do this job. 
They knew that if they waited a couple more years, they would have to demolish the floor and pour a new one. They were looking for a repair option to avoid the expensive replacement costs.
The Substrate
Concrete
The Solution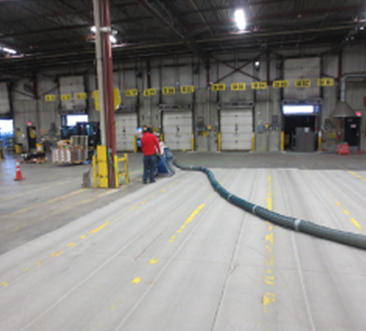 To prepare the floors, Unconventional Solutions used a scarifier with a dust collector to collect the debris and provide a clean environment.
Once the area was fully prepared, we used USI Epoxy Mortar Patch Kit to patch larger holes and mixed it with a little less aggregate to fill any smaller cracks in the floor. We then primed the entire area with USI Flexible Broadcast Primer. 
We then applied two coats of USI High Build Epoxy Floor Coating and backrolled USI Granular Aggregate LD into the top coat to provide slip resistance. 
This project was done in stages over several weekends to avoid shutdown of the warehouse. The client was also pleased with the improved lighting from the light gray coloring which reflects the light. This makes the building more LED-friendly.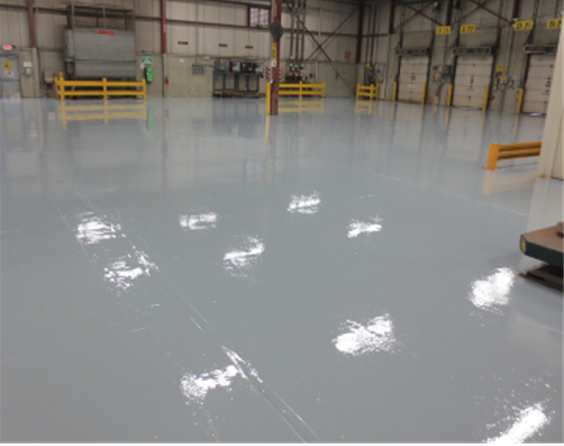 Products Used