Rubber Roller Refurbishment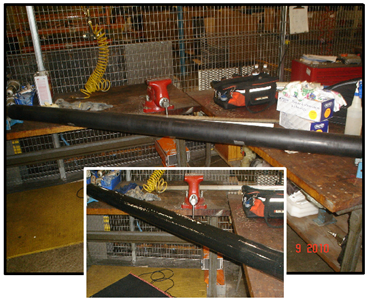 The Problem
An automotive component supplier had a rubber-coated roller which feeds textile blanks into a molding machine.  The roller is approximately 6 ft long and 5 inches in diameter.  
Because of extensive use, the rubber coating became worn which caused it to lose the strong gripping ability. This also caused misaligned loading in the center of the roller, generating more waste and a loss of productivity. 
The Substrate
Rubber
The Solution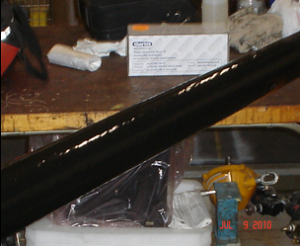 After undercutting the rubber at the edges where it had worn away, a wire brush was used to remove old loose material and provide a surface profile to ensure proper adhesion. The roller was coated with RESIFLEX 402 Multi-Surface Primer.
After the primer dried, the RESIFLEX 406 GP 85 Putty was brushed onto the surface of the roller. 
Like new, the roller has regained its gripping ability and is back in production.
Products Used