Elevator Shaft at a Steel Mill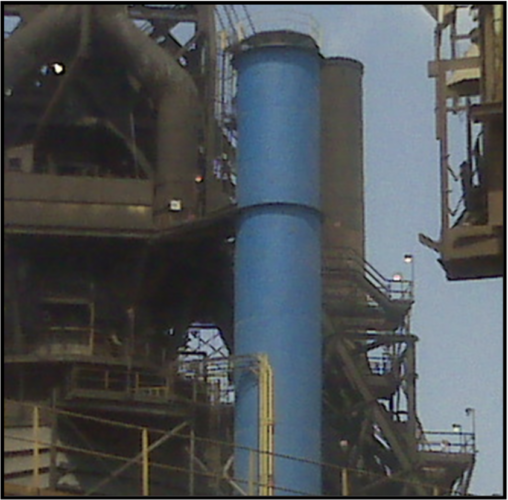 The Problem
A steel mill in Michigan was experiencing heavy corrosion issues in the elevator shaft of one of their blast furnaces.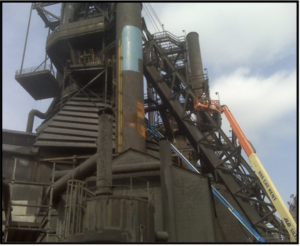 The steel mill wanted the product to be easy to use with quick overcoat capabilities and the ability to apply in cool temperatures (41ºF) and high humidity levels.
The Substrate
Metal
The Solution
The elevator shaft was coated with RESICHEM 555 Resinox. RESICHEM 555 Resinox is a single component, water-based, anti-corrosive acrylic coating which offers superior elastomeric properties. It is simple, easy-to-use, and requires minimal time between applications.  
The elevator shaft was wire brush prepped which provides a surface profile for excellent adhesion.  One coat of RESICHEM 555 Resinox was applied, by brush, to a DFT of 14 mils.
The elevator shaft has been given a face lift with superior corrosion protection.  The steel mill chose RESICHEM 555 Resinox for its ease of use and its superior performance as both a maintenance coating, and a labor cost savings.
Products Used