Chemical Plant Concrete Flooring Repair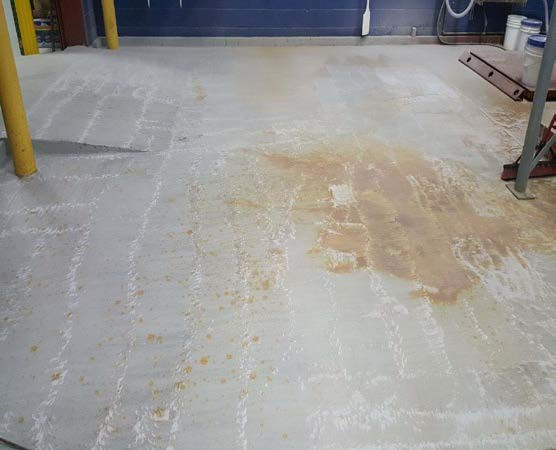 The Problem
A chemical plant was seeing aggressive chemical attack on their floor. The customer had a cocktail of different chemicals that could be present at any given moment so they needed a durable, multi-purpose solution that could provide long-term protection. 
After gathering all the data of the different chemicals, USI suggested a system that suited the client's needs. 
The Substrate
Concrete
The Solution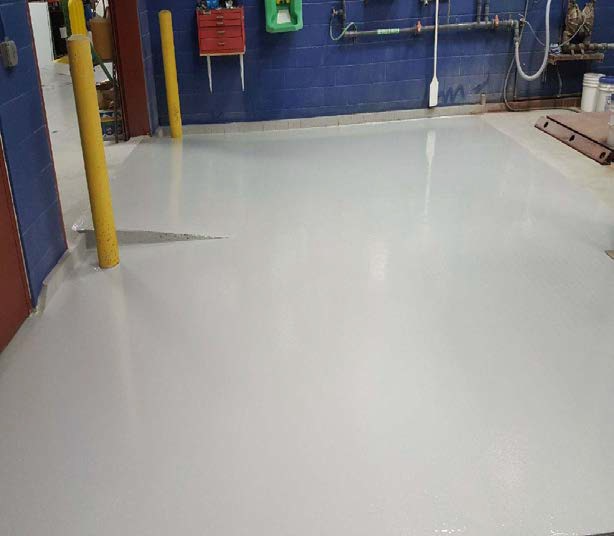 The most important step of the project was to use a shot blaster with a vacuum on the back to pick up all the contaminated old debris. 
The next step was to apply Duromar DF-1303 Zero VOC Concrete Sealer to prime the surface. 
After that we applied two coats of  Duromar HPL-4320 in alternating colors. This product was chosen because it is a Novolac that provides excellent chemical resistance.
Products Used