Sulfuric Acid Containment Area
The Problem
At this power station, there were many sulfuric acid spillages from the pumps and tanks operated by the power company. The sulfuric acid had severely eroded the concrete plinths and the secondary containment areas. 
The company was looking for a cost-effective alternative to replacing these structures.
The Substrate
Concrete
The Solution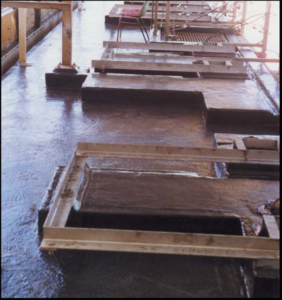 RESICHEM 511 UCEN  was chosen ahead of 20 other competitive products for a project involving an area of 7,500 ft2.
The old concrete was broken up and removed. The secondary containment areas and pads were rebuilt. The area was primed with RESICHEM 503 SPEP followed by two coats of RESICHEM 511 UCEN.

Where a slip-resistant surface was required, aggregate was scattered into the second coat of RESICHEM 511 UCEN. A third coat was applied over these areas to seal the grip and provide a chemical-resistant surface. 
Products Used