Hydraulic Cylinder Repair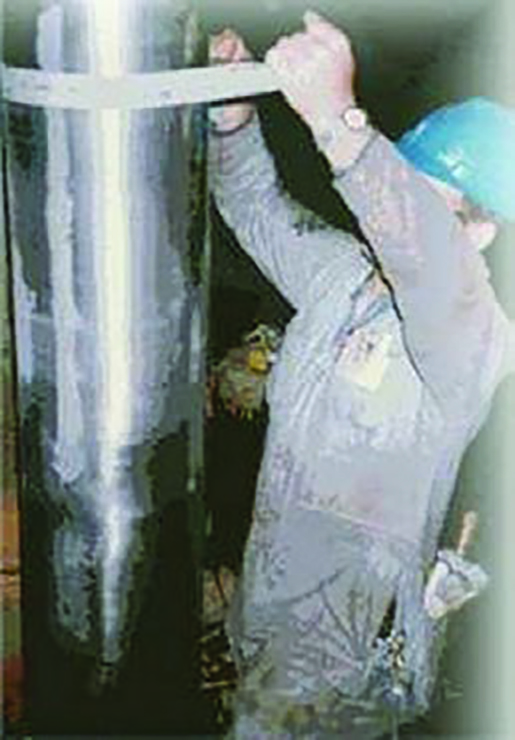 The Challenge
This hydraulic cylinder on an automotive assembly line hoist was scored and pitted causing loss of hydraulic oil and lifting efficiency. The resulting hydraulic fluid leak could lead to a potential slip, trip or fall to a coworker.
The plant was looking at a repair of the hydraulic cylinder that would cost them over $20,000.00 and result in a minimum production loss of two weeks, costing additional millions of dollars in downtime.
The Solution
The USI Team recommended Resimac Resimetal 101 Metal Repair Paste. 
The area was degreased with USI Universal Cleaner and the rods were heated to "sweat" out any absorbed oil. After another cleaning with USI Universal Cleaner, a series of holes were drilled along the score marks to add surface area along with "V" out for proper adhesion. 
Resimac Resimetal 101 Metal Repair Paste was applied and a profile template was used to remove excess material.  After curing, the original profile was restored with wet emery paper.  The entire repair process was completed in six hours and was ready for production after the weekend, resulting in minimal downtime and significant cost avoidance.  The repaired hydraulic cylinder was used for over three years until the plant was decommissioned.