Concrete Pipe Repair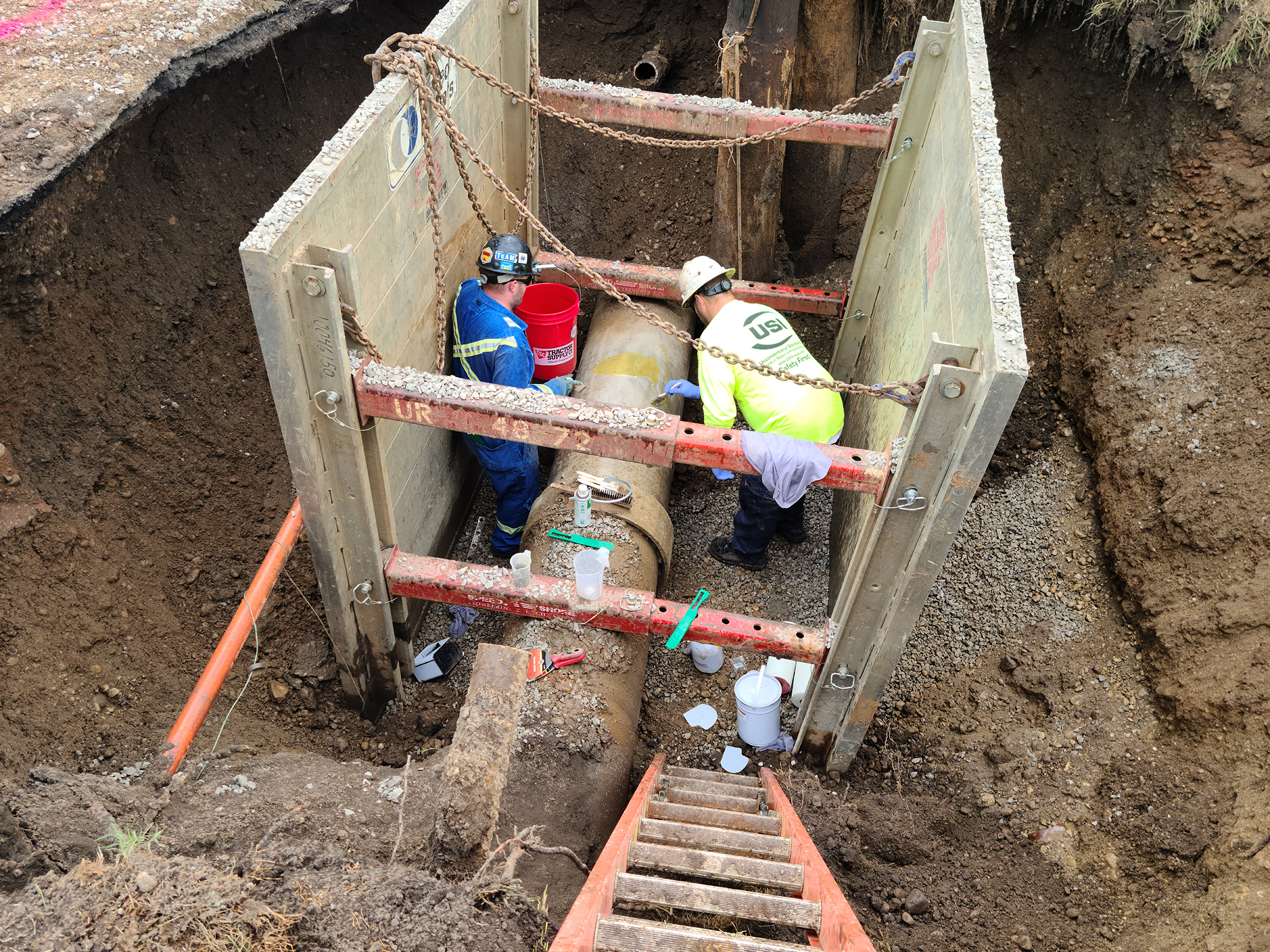 Case Study: Concrete Pipe Repair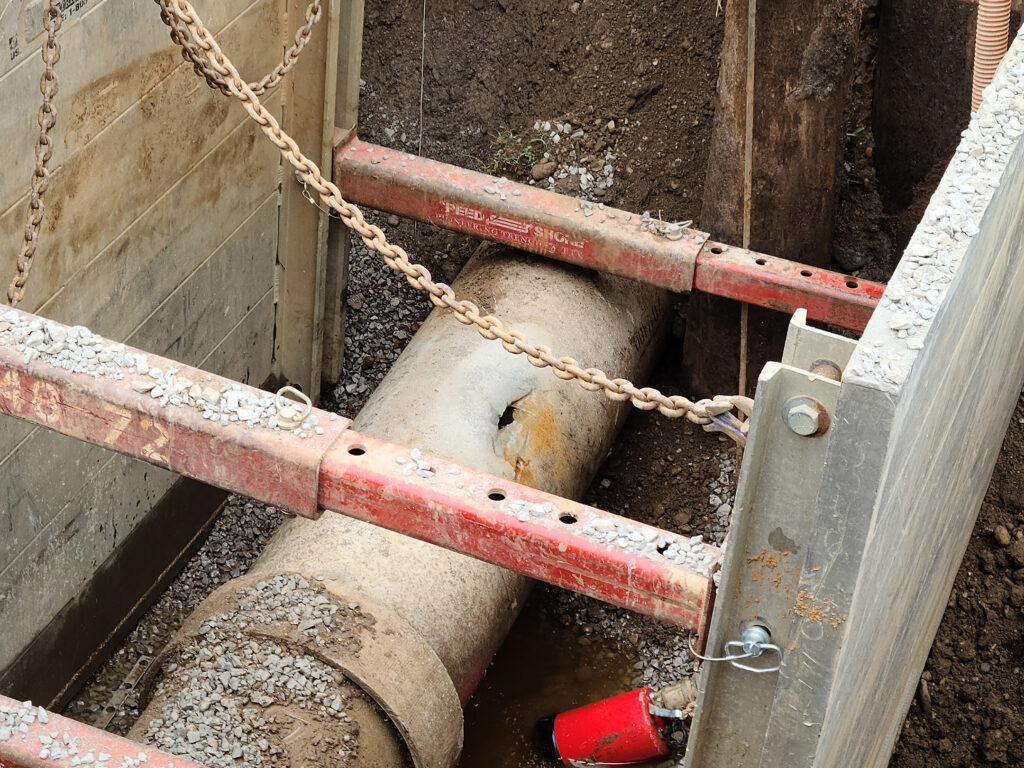 The Problem
This Paper Mill had a Utility Company drill a hole into their 22" Asbestos Cement Transite Pipe.  The Utility Company forgot to call 811 Miss Dig, and the result was the unwanted large hole in this Paper Mill's one of two main water pipes carrying the needed water into the mill to be able to operate properly.  Had this Paper Mill not called Unconventional Solutions, Inc., it would have cost them between $300,000 – $400,000 in lost production, and downtime to replace the pipe using conventional methods, they needed another solution.
USI had been on the site the week before, refurbishing a utility pipe that had been in a corrosive environment. They contacted the USI Team once again, and the USI Technical Consultants had a great, cost effective, in place solution to fix the problem.
The Solution
The area was prepped for safety as well as prepped the pipe area to be fixed according to the Technical Data Sheets of the products to be used for this in place solution.
First Resichem 574 Fastfill Plug was applied.  Fastfill Plug is a fast curing, water activated, reactive cementitious putty that works on concrete pipes and walls to stop any liquid seepage.  Second, Resichem 505 Damp Seal Primer for wet concrete surfaces was applied to wet out fiberglass that was wrapped 6 ply's around the pipe.  Third, Resichem 501 CRSG, a high build epoxy coating that protects both steel and concrete against corrosion and chemical attack was applied.  Lastly, 6 ply's of Resimetal 108 Pipe Repair Tape, a high performance, rapid curing, moisture activated pipe wrap, was applied to provide the needed PSI strength for a long term solution.  The client was pleased with the results.