Concrete Joint Repair – Manufacturing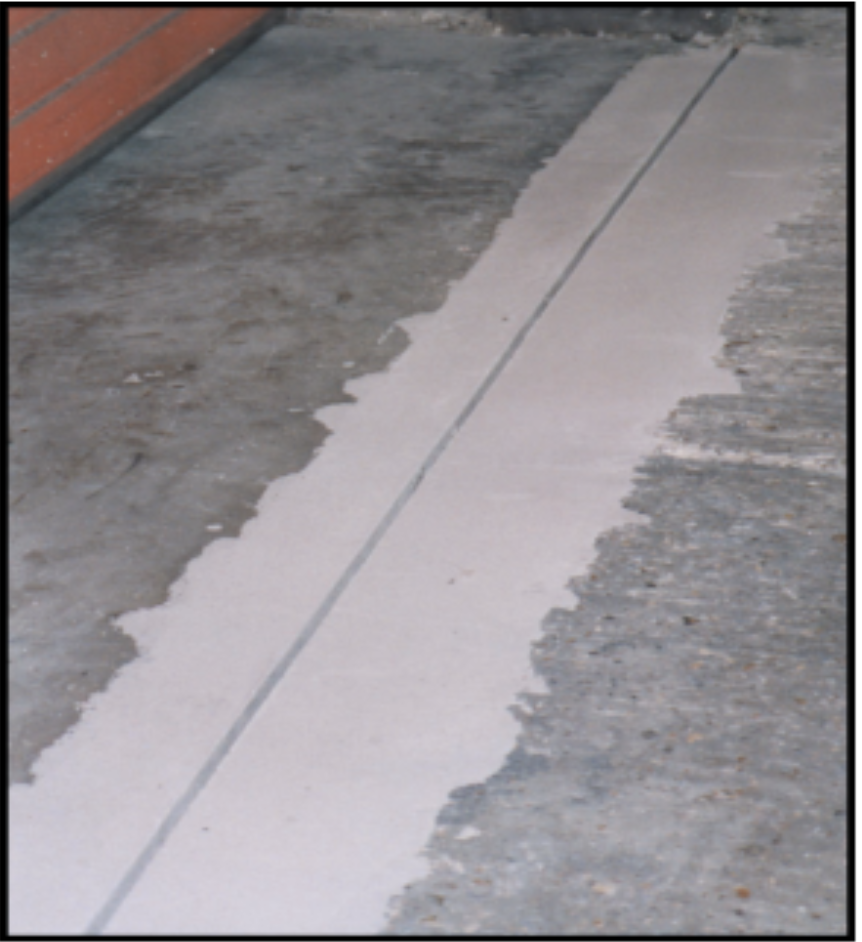 The Problem
The client was having problems with a very wide movement joint (2.4 – 3.0 inches) between a building and the external concrete.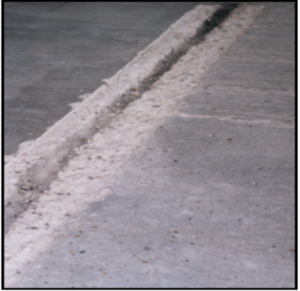 This was causing difficulties for fork-lift truck drivers who were having back problems due to the jolting when driving over the uneven surface. They were losing loads off the forklifts, resulting in delays and damage to goods.
The Substrate
Concrete
The Solution
The solution to the problem was to reduce the joint to 0.4 inches, and to provide a smooth surface across the joint. 
Two 0.4 inch deep slots were cut in the concrete on either side of the wide, uneven surface joint.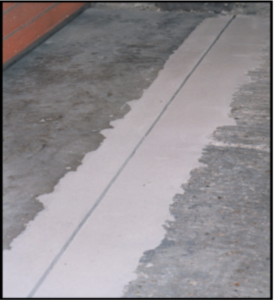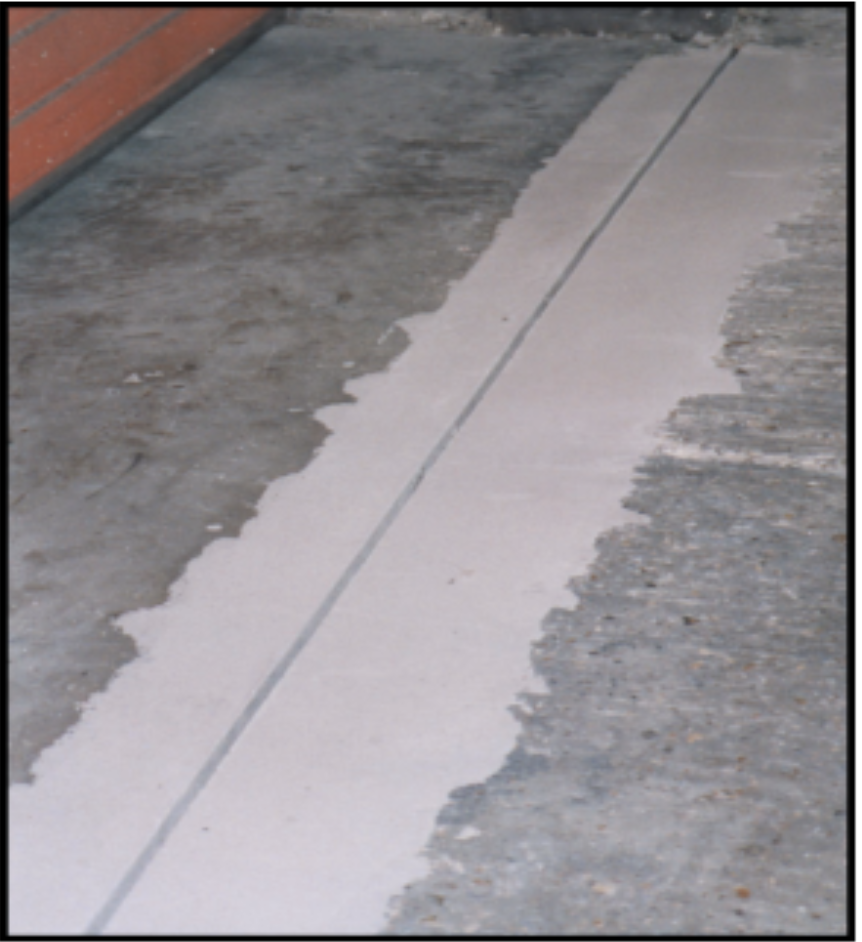 The concrete was chiseled out, forming a recess 0.4 inches deep. The area was cleaned and primed.  A 0.4 inch timber batten was used to form the joint, and the void was filled with RESICHEM 576 Quartz Screed. The joint was then filled in with RESIFLEX 406 GP 85 Putty.
Based on the success of this work, the client wants to look at carrying out repairs to additional joints in the concrete aprons outside the building.
Products Used